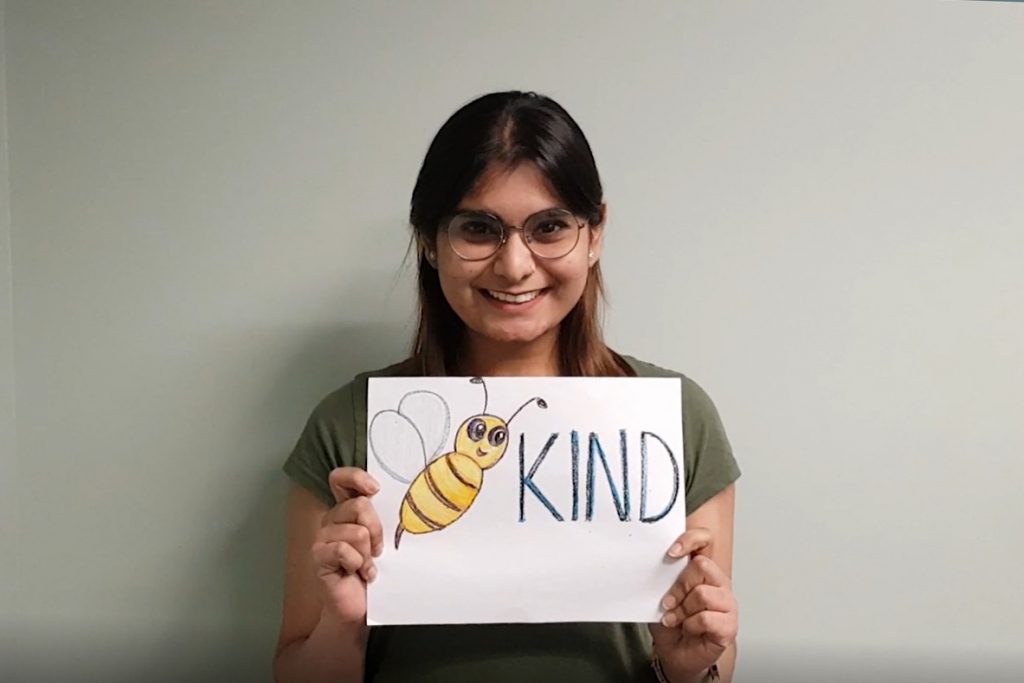 "We are all in this together" was the clear message from Master of Business Administration students at the recent national MBA Games, which took place virtually this year. The team's uplifting dance video, which ranked second, urges viewers to practice compassion and make the most of the extra time they have during the COVID-19 pandemic.


Team member and MBA student Karan Kalra said it was challenging to choreograph and participate in the making of the video but altogether it was an amazing experience. In addition to the video, teams also competed in an online escape room challenge and presented an academic case in front of executives at Proctor & Gamble.
"Teamwork is the first thing you learn while participating in these kinds of competitions," says Kalra. "The virtual networking session was one of the [most] fun parts of the whole event. It was good to know people from other universities and represent our university at a national level."
Along with Kalra, the team comprised Pankaj Sharma, Maimuna Alam, Rinu Raphael, Alejandra Villarreal, Dayna Koroll, Krish Soni, Ratul Saha, Pujaben Patel, Sudipta Bala, Akshaya Rangarajan, Devanshi Shah, Adeline Rowena, Ayush Damani, Hamza Khadder and Kaumudi Kaboj, coached by TRU School of Business and Economics faculty members Trent Tucker and Salman Kimiagari.
Tucker says it's important for students to get involved in things like the MBA Games and case competitions for a few reasons: making a great impression on a judge could lead to a job offer, students get opportunities to network with other business students from all over Canada, and they have fun producing videos like the one Kalra's team made. They also get the opportunity to play the role of a consultant to tackle a real-world business problem.
"The Proctor & Gamble case required students to draw from many disciplines to make a cohesive strategy–HR, finance, operations, etc.," he said, adding that "they need to bring their 'A-game' to that presentation."
TRU has participated in the MBA Games since 2015. While students usually travel to a different school for the competition every year, Université Laval hosted this year's event virtually, January 9 and 10. The games are considered the largest MBA competition in Canada.
Team formation and participation is student-driven. MBA students interested in forming a team and entering the next competition can email sobeadvisor@tru.ca for more information.
Kalra has some advice for future participants: "work collectively and never leave any team member behind. Also, utilize each second because time is the most valuable thing and definitely have fun with it."