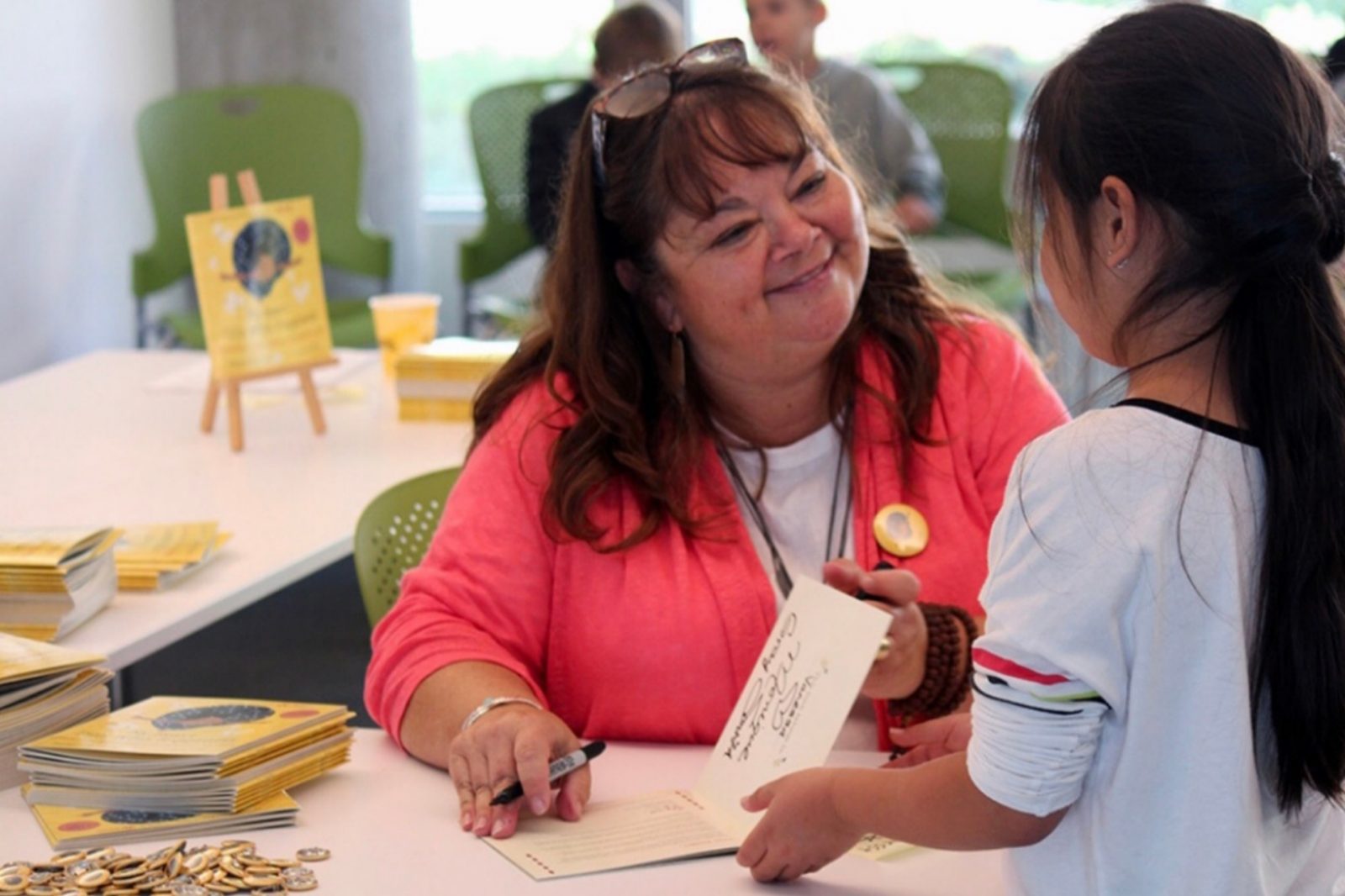 TRU alum Monique Gray Smith has been very successful in her career as both a psychiatric nurse and author since studying at Cariboo College. In 2022, Smith will release her fourth children's book, I Hope. We had the privilege of talking with Smith about her writing, passion and goals for the future:
What did you study at TRU?

I studied university transfer courses in preparation for nursing school.

Why did you choose TRU?

It was in my hometown and provided everything I needed at the time. When I attended in 1986 to 1988, TRU was Cariboo College.

Where did you grow up?

My family moved a lot when I was growing up, but we always ended up back in Kamloops.

Why did you decide to write a children's book?

When We Are Kind is my third children's book. Children's books provide opportunities for children and their families to either see their own lived experience on the page, which is hugely important. As well, children's books provide opportunities for children and families to learn about and experience other lived realities.

What makes your books different?

The children's books I write reflect the lived experiences of Indigenous children and their families. They weave in social and emotional learning which helps children to understand and put words to their feelings. The beautiful aspect to these books is the way the Indigenous women illustrators have brought these books to life.

What do you hope this book will accomplish?

I hope it will be a gentle reminder for children and their families about the importance of being kind to ourselves, to each other, to the animals and to the earth.

Tell us about your career path up to this point.

I am trained as a psychiatric nurse and worked in a variety of capacities in that field until 1996, when I started my own business. I've had the privilege to work with Indigenous and non-Indigenous communities, organizations, and governments across North America. In 2013 my first published novel, Tilly: A Story of Hope and Resilience was released and in 2014 won the Burt Award for First Nations, Mètis and Inuit Literature. This opened the door for my first children's book, My Heart Fills With Happiness to come out.

What advice would you give to other aspiring children's book authors?

Pay attention. There are stories everywhere. Think about the books you as a child or the children in your life loved. What was it about those books that made them so endearing? Weave whatever that was into your story. I also find it helpful to visit the children's section in the library or local bookstore as another place of inspiration. When doing these visits, notice who the publisher is for the books most similar to what you want to write. Explore their website and see what their submission requirements are and when you feel ready, submit your story.

What's next for you?

I have a children's book coming out in spring 2022, called I Hope. Illustrated by award winning Gabrielle Grimard.

Where can people purchase this book?

At Chapters/Indigo, online through Orca Book Publishing or Amazon.
Share your story. Contact us at alumni@tru.ca.