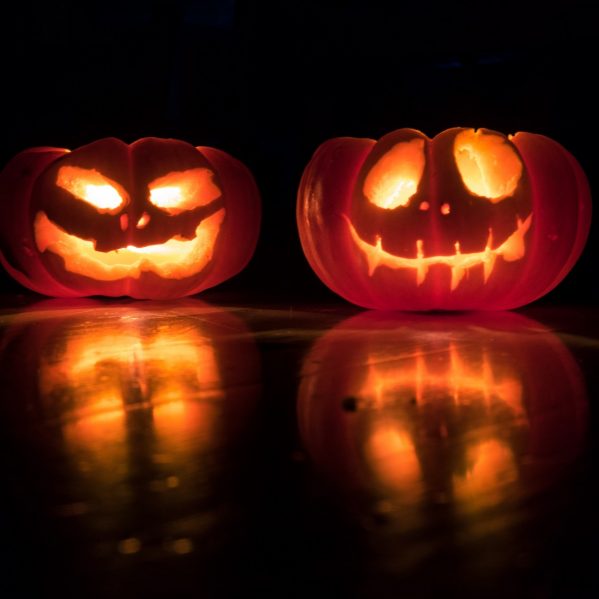 Student Storyteller Amna Qazi reflects on the scariest part of the spooky season: the abuse and appropriation of different cultures as part of a costume.
The rustle of fun-sized chocolate wrappers, the scent of pumpkin spice and the crispness of an incoming winter are all signs that Halloween is approaching. This much-anticipated event is a delight for children and university students alike. When else can we justify eating a bag of candy for dinner?
Each year, people spend a lot of time and effort creating the perfect costume masterpiece. (Imagine if we put that kind of energy into our studies? The mind reels.) I've seen everything from a human solar panel to a giant inflatable dinosaur walking into class. Playing dress-up is fun, but one often overlooked part is cultural sensitivity. Costumes depicting marginalized or minority cultures can cause a lot of harm to people from those communities. Cultural attire is not a costume; it is stories woven through fabric representing a person's identity and ancestry.
When considering your Halloween plans, have fun and be safe, but also be respectful. Portraying stereotypes perpetuates harmful narratives and making a joke out of cultural, racial, sexual or gender-based identities is thoughtless, inconsiderate and frankly, just plain uncool.
Check yourself
Before you step outside (or in 2020 terms, walk to your living room), make sure you're exercising cultural sensitivity and contributing to an environment where we can all feel safe, supported and at ease expressing our identities.
1. Does your costume represent a cultural identity?

2. Does it devalue traditional regalia?

3. Is it racist?

4. Does your outfit promote a stereotype?

5. Does it reference lived violence or trauma?

6. Is it sexist, homophobic or transphobic?

7. Does it perpetuate harmful stereotypes about disabilities or people with disabilites?
For more information on cultural appropriation, check out this article.
Explore the website for more information on anti-racism resources and intercultural learning opportunities.
---