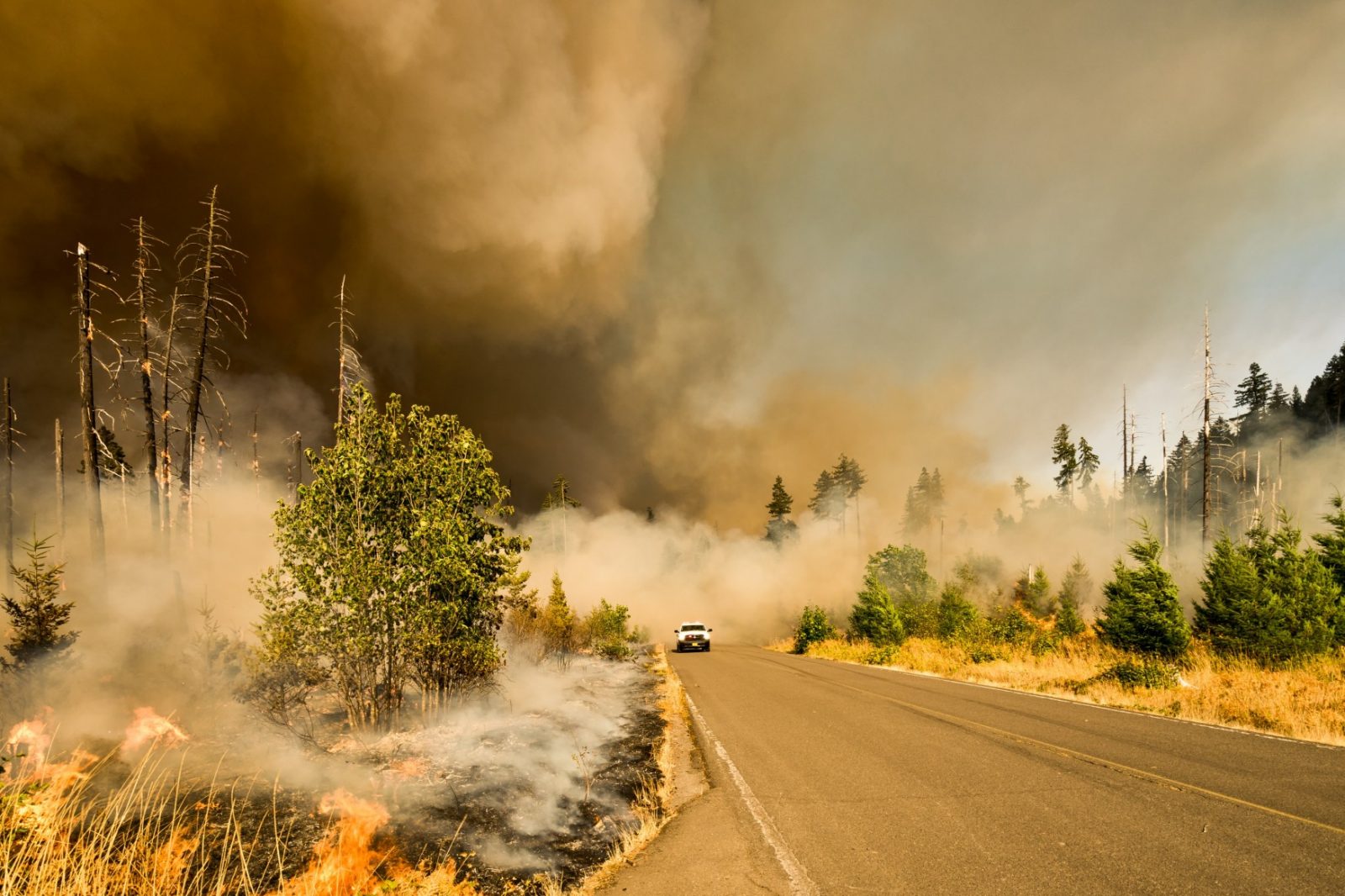 A new provincially funded research chair based at Thompson Rivers University (TRU) will help chart a new course in wildfire prediction and response in British Columbia.
The BC Research Chair in Predictive Services, Emergency Management and Fire Science is the result of a two-year effort between the Province of BC, the mayors of Kamloops, Kelowna and Prince George, and the Interior University Research Coalition, which includes TRU, UBC-Okanagan, and the University of Northern British Columbia.
Province invests millions
This position will be funded by a $5-million endowment from the province. Based in Kamloops, the chair will be in close proximity to Emergency Management BC and BC Wildfire Services, and the results of this research will have global impact.
"Interior communities have worked together to advocate for additional research and capacity to help better understand wildfires in order to protect their residents, infrastructure, and economies, and we're answering the call to action with this position," said Doug Donaldson, minister of Forests, Lands, Natural Resource Operations and Rural Development. "The health of our forests is critical to BC communities and economies. Improved and collaborative research is part of reducing wildfire risk."
Partners key to research success
Through fostering effective partnerships, and by harnessing the unique assets available at TRU including world-class researchers, graduate students, labs and equipment, this new research chair will work toward an improved ability to forecast, prevent and respond to wildfires and other environmental emergencies. The chair's research will also support wildfire data modelling, and will explore the relationship between climate change and its effect on wildfire risk.
"This effort shows that by working with various partners, universities can help address the complex issues facing local communities," said TRU President Brett Fairbairn. "I would like to thank our research partners – the University of Northern British Columbia and the University of British Columbia Okanagan ­– and the mayors of Prince George, Kelowna and Kamloops, who were integral in putting this forward. Continued collaboration with these partners and others, including First Nations, BC Wildfire Service and EMBC, will ensure BC has the latest and best information to prevent and respond to wildfires."
Regional mayors played an instrumental role advocating for this initiative on behalf of their communities and their residents, who have been severely impacted by forest fires in recent years. 
"Kamloops is the ideal location for this research position," said Kamloops Mayor Ken Christian. "Not only do we have a natural vulnerability to forest fires and in particular urban interference fires, we also have had a great deal of experience dealing with evacuations and recovery. This is good news for Kamloops and for British Columbia."
The first appointment at TRU is anticipated later this year.