It is time to explore social work and aging differently.
When Wendy Hulko and collaborators Shari Brotman (McGill University), Louise Stern (Vancouver Island University) and Ilyan Ferrer (University of Calgary) found themselves without an adequate text to use to teach incoming social workers about working with older adults in a Canadian context, they took it upon themselves to write one.
Nearly two years later, Routledge has published Gerontological Social Work in Action: Anti-Oppressive Practice with Older Adults, their Families, and Communities. Anti-oppressive practice (AOP) seeks to eliminate oppression through daily interactions in the field, while promoting equity, diversity, and inclusion. AOP social work also requires "consciousness-raising" about ageism, and other forms of oppression, including sexism, racism, classism, homophobia, transphobia, and able-ism.
"There are gerontological social work texts in which being 'elderly' is pathologized. There are older people, and there are younger people — we don't fix a population like this," explained Hulko, who objects to the world "elderly" because of its paternalistic connotations.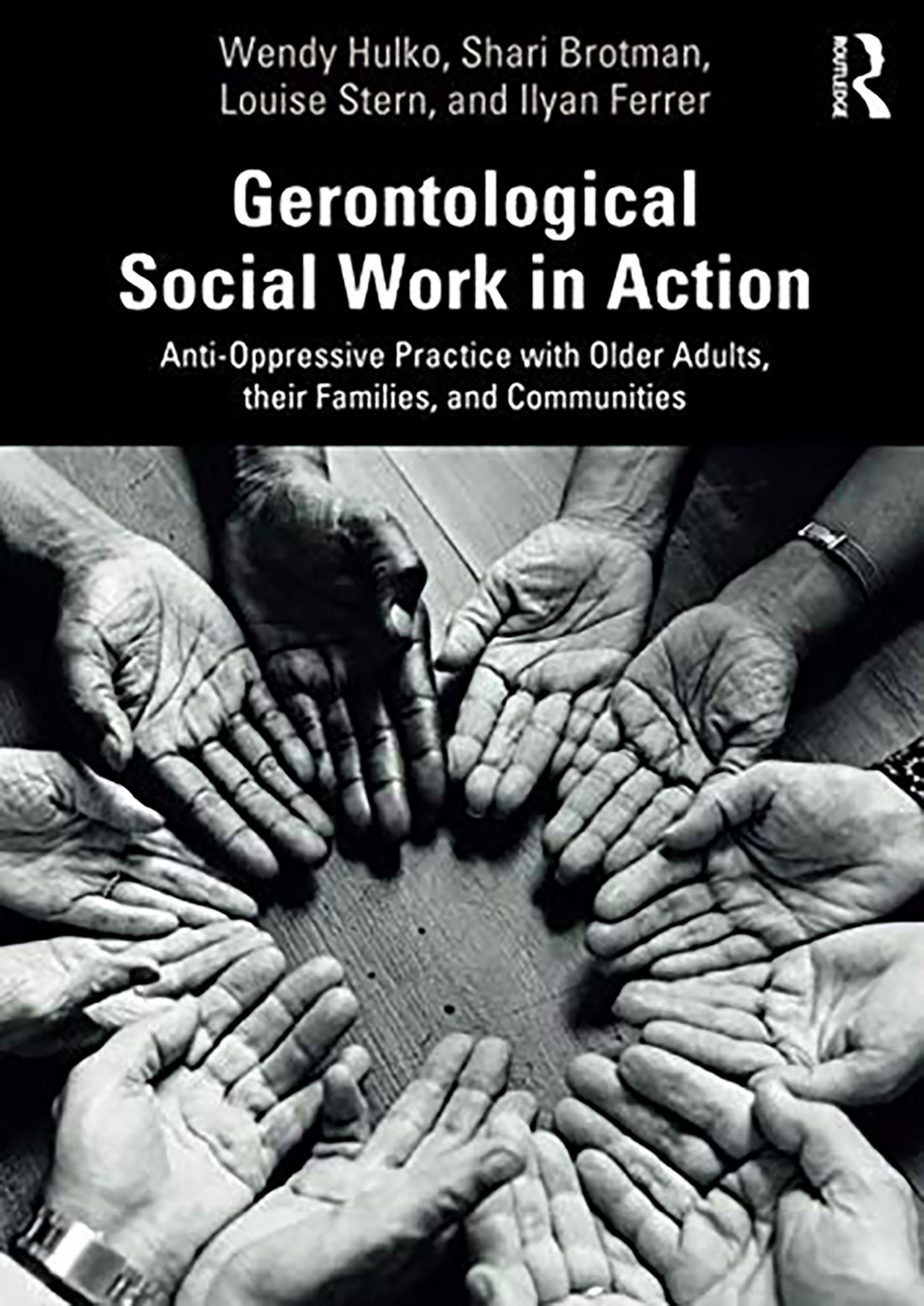 "We are at a point now where there are more older people than younger people in Canada. The aging population will continue past 2031 when the last of the baby boomers turn 65. We need to prepare. This is our new reality," Hulko said.
Not only is Canada's population aging, it is also more diverse than ever, with a significant percentage of this population composed of immigrants.
"The whole world is aging and moving across borders," said Hulko, which further enriches this area of study. Along with cultural diversity, there is now more neurodiversity within this population as well.
"There have been major shifts in this field. There was a time when we were told we couldn't speak with people with dementia, and now we have people with dementia writing books and speaking at conferences. There is a lot of activism, and the biggest shift has come from older adults themselves. Baby boomers have long participated in social activism and they are poised to make a big difference," Hulko said.
The book combines contemporary research with stories that touch on the experiences of Indigenous, Jewish, Queer and other racialized older adults — these stories have also been situated across the Canadian landscape, from large metropolitan areas, to rural and remote communities.
More information
Dr. Wendy Hulko, associate professor
250-377-6130
whulko@tru.ca