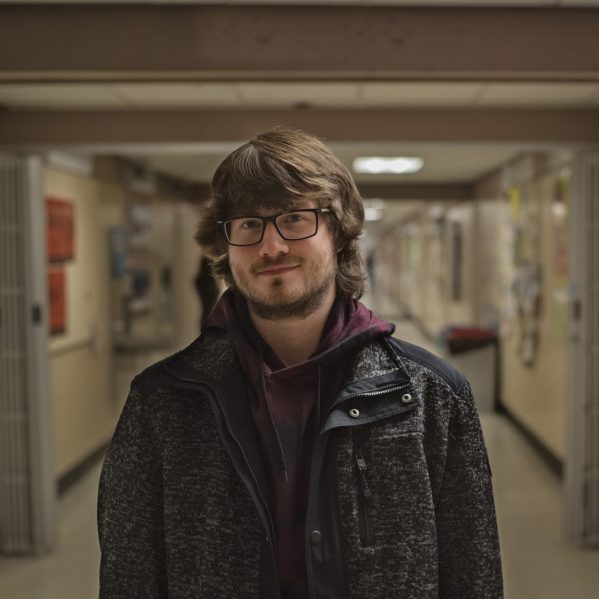 To chase after meaningful opportunities, sometimes you have to travel a long way into unfamiliar terrain. For Patrick Giles, he drove over 2,000 kilometers to begin his four-month work term in the Yukon.
As the first TRU co-op student to work at Northern Energy Innovation (NEI), Giles is one of a very small crew of students to move to the region for a work term. "My experience working within NEI has been nothing but positive."
Born and raised in Kamloops, Giles graduated from Valleyview Secondary School in 2015; currently, his Bachelor of Science degree with a major in math and a minor in economics is near completion.
In his role as a research assistant at NEI, Giles was responsible for data analysis and extracting data from a test electricity generator in Aklavik, NWT.
Giles credits a positive and productive professional environment as the foundation of his work term. "It's been a pleasure to work with my highly-focused and motivated colleagues, including my supervisor Dr. Michael Ross, who is a great boss. He is very engaged and cares about our success and our future goals," he said.
"Patrick is a very dedicated and motivated individual, and his keen attention to detail has stood up to the rigor of our industrial partners. His results continue to be used as some of the main talking points about the technology by Northwest Territories Power Corporation," Ross said.
A highlight of summertime in the Yukon is that the days are quite long – up to 20 hours of sunlight – so there was still plenty of time to enjoy the outdoors after work. Giles spent much of his spare time golfing under the midnight sun at Whitehorse's Mountain View golf course.
"The Yukon is a playground for outdoor activities," Giles remarked.
Despite being a relatively small town of 20,000, Giles found Whitehorse to have great amenities and a charming downtown.
Giles is quick to note that the experience would not have been possible without the help of Co-op Co-ordinator Dr. Nancy Bepple.
"Nancy has been invaluable throughout my co-op experience. She provided ongoing and constructive feedback on resumes, cover letters, and interview tactics."
Beyond that critical support, Giles said, "Nancy's door is always open to discuss career goals and provide resources. I wouldn't have been able to secure this position without her advice over the past few years – nor would I have known about it, as she brought the posting to my attention. It could have flown under my radar otherwise."
Bepple said Giles did an amazing job of  linking his academic work and his professional education. "He participated in ongoing research at TRU, which directly enhanced his co-op experience. He was willing to go far north to get an amazing research opportunity. Now he is using this work term as a pathway to a master's."
Giles' advice to students who are considering co-op? "Take responsibility for your own engagement. Make an effort to connect with your workmates. Ask questions. Assign importance to your role, and treat it like it's your career – because it is."
Ross concluded: "Successful students take every opportunity to learn and make an effort to get the most out of their experience."
Click the link for more information on Career and Experiential Learning.