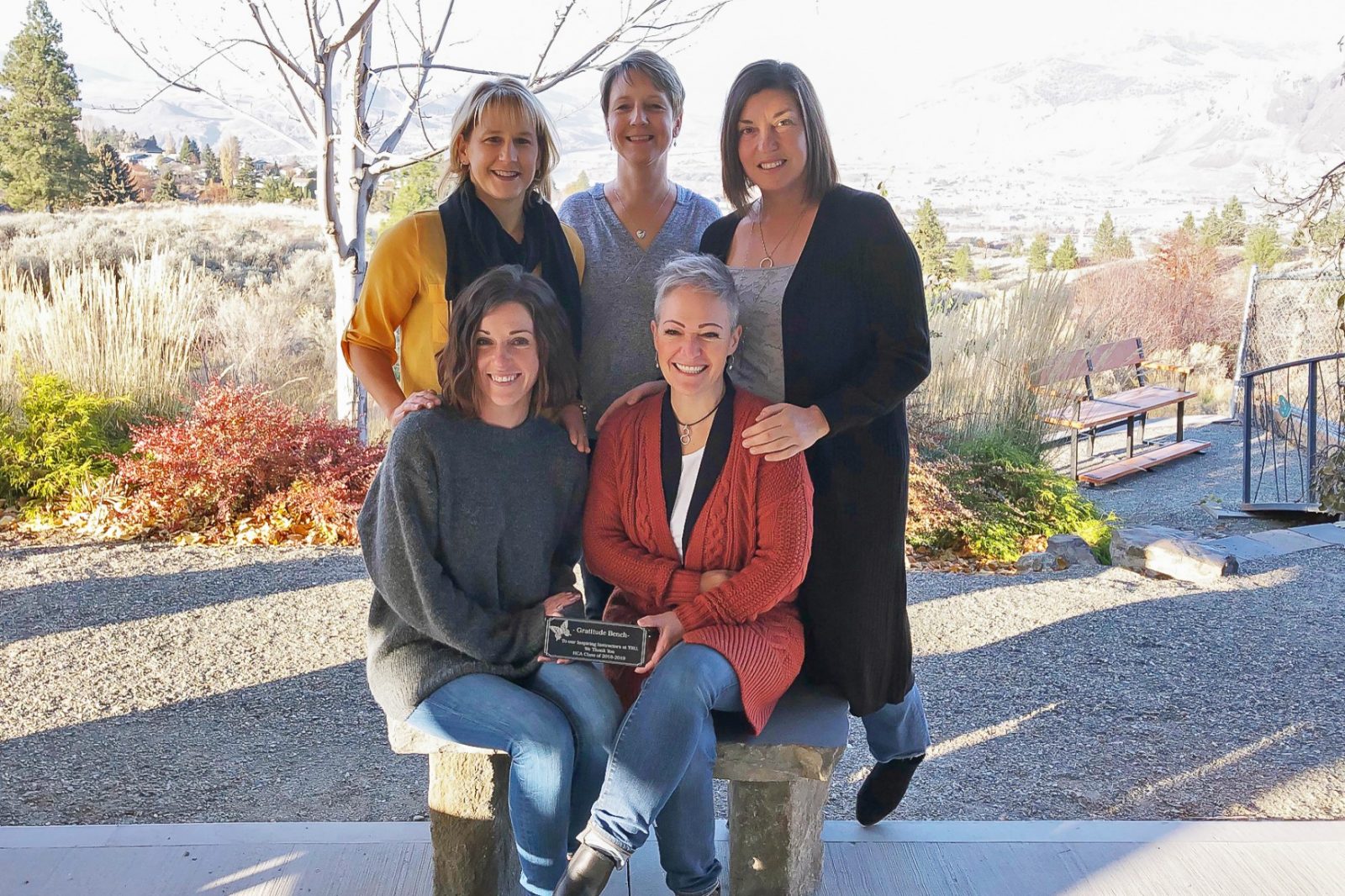 Taking care of people isn't for the faint of heart, and a group of recently graduated health-care assistants are showing their gratitude to their program instructors, with a gift.
Kamloops's Marjorie Willoughby Snowden Memorial Hospice Home now has a new bench, with a beautiful view of the valley. The bench is dedicated to TRU's health-care assistant instructors, and a gift from the graduating class of April 2019.
Graduate Melissa Zimmerman now works at the Overlander Residential Care facility. Looking back at her time at TRU, it was important to her to show instructors how inspiring and encouraging they were during her journey as a student.
"My success as a health-care assistant has been because my instructors encouraged me to be myself. They encouraged me to bring the sparkle that I carry into the lives of everyone I meet and to every life I touch, including the families and coworkers. I try to treat everyone I care for like they are my own parents or family," Zimmerman said.
Her decision to return to school as a mature student was a difficult one, but she's incredibly happy to have made the jump.
"Trying to be a student again after more than 25 years, while maintaining the roles of mom, wife, friend and employee, was my biggest challenge. I quickly learned the importance of self-care," she said. "The most rewarding part of my new career is having people ask me what I've done or changed to look so happy and alive! I find I have a jump in my step and smile on my face even after the longest, hardest shifts."
Valerie Lively and Zimmerman became close friends during their studies and they both shared a great appreciation for the guidance offered by their instructors.
"Each of these incredible women gave so much more than just the outlined curriculum. They laughed with us and cried with us. They stayed late and cut into breaks if we needed an ear. Their strength and knowledge is nothing short of amazing, but, it is their willingness to share that with others that makes them truly inspirational," Lively said.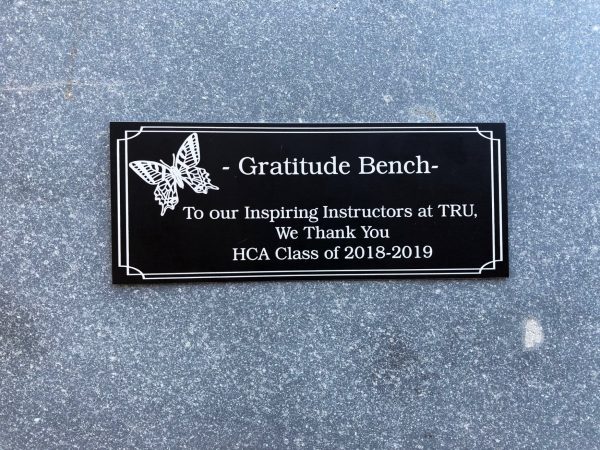 Instructors Lanette Nordick, Kim Morris and Angela Morice were surprised, touched and nearly moved to tears by the gesture.
The teaching trio all have unique experiences in the health-care industry and wanted to bring their passion for care to the next generation of health-care workers.
"I started my career as a health-care assistant in 1992 after being a student in the same program at what was then University College of the Cariboo. I love nursing and teaching so it was a perfect fit. Health-care assistants have such an important role that is most often not recognized," Nordick said.
"Seeing our students progress from the first day of class to the last day of practicum is so rewarding. So much growth happens and it's wonderful to see their skills and confidence develop," Morris said.
To any student considering entering the health care assistant program, Morice has some words of advice:
"Believe in yourself and know you are going to make a difference in the lives you touch. Health-care assistants are such an important role in health care! If it wasn't for them the system would fall to pieces, so I really believe they are the backbone of health care."