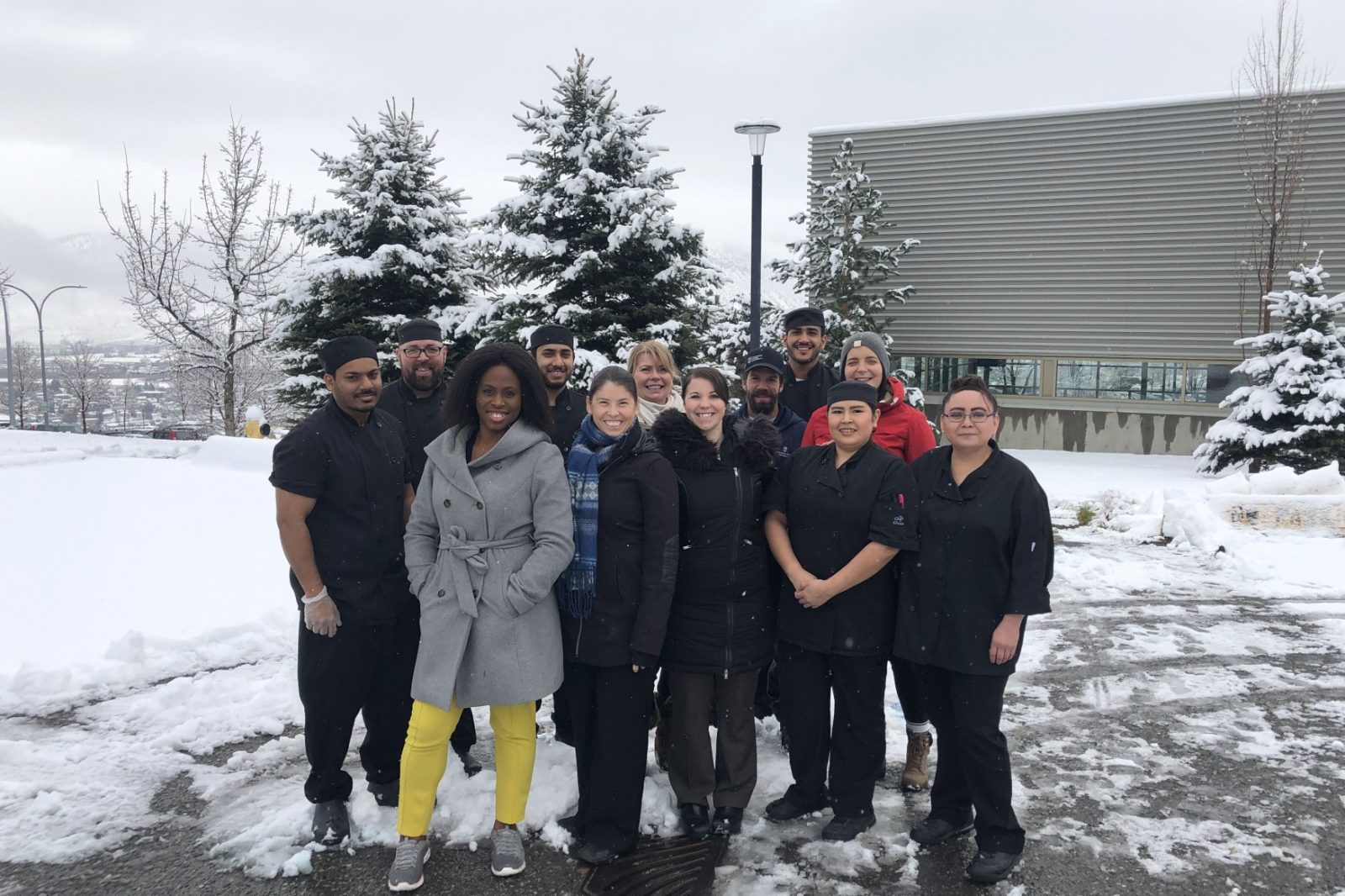 Check out a staff favourite
We want to help you ease into the holiday season. Potlucks, social gatherings and parties are fun but don't get left in the cold trying to determine an appetizer to bring with you. Our executive chef, Trevor Bisson, has offered to share his favourite recipe, a delicious holiday appetizer, guaranteed to wow your friends and family.  Check out this simple cranberry spinach dip, easy and inexpensive for your student budget.
Ingredients:
1 bag or bunch of fresh spinach
Water to wilt the spinach
¾ cup of cranberry sauce
½ medium yellow onion, chopped
½ cup full fat sour cream
¾ cup of mayonnaise
1 tbsp prepared horseradish or more to taste—the more the merrier
White sugar (to taste, pinch of sweetness)
Salt & pepper (to taste)
Dried cranberries for garnish (optional, as many as you would like)
Directions:
Place spinach and water in a medium saucepan over high heat. Wilt the spinach by pressing and stirring it into the water as it cooks, about a minute or two.
Remove spinach from water and place onto paper towel. Squeeze spinach tightly to remove as much water as possible.
Place spinach and chopped onion into a food processor. Pulse a few times until all ingredients are chopped.
Transfer spinach and onion mix into a large mixing bowl. Add cranberry sauce, sour cream and mayonnaise. Mix well.
Add horseradish, sugar, salt and pepper to taste. Mix to combine all ingredients.
Refrigerate for a couple hours or overnight to allow the flavours to mix.
Prior to serving, garnish with dried cranberries. Serve with crackers or pulled sourdough bread.
May your holidays be filled with friends, family, laughter and good food! Happy holidays from the TRU Food Services team.
TRU Food Services welcomes your feedback and looks forward to working with all members of the TRU community to improve the overall dining experience. Send your comments to foodservicesfeedback@tru.ca