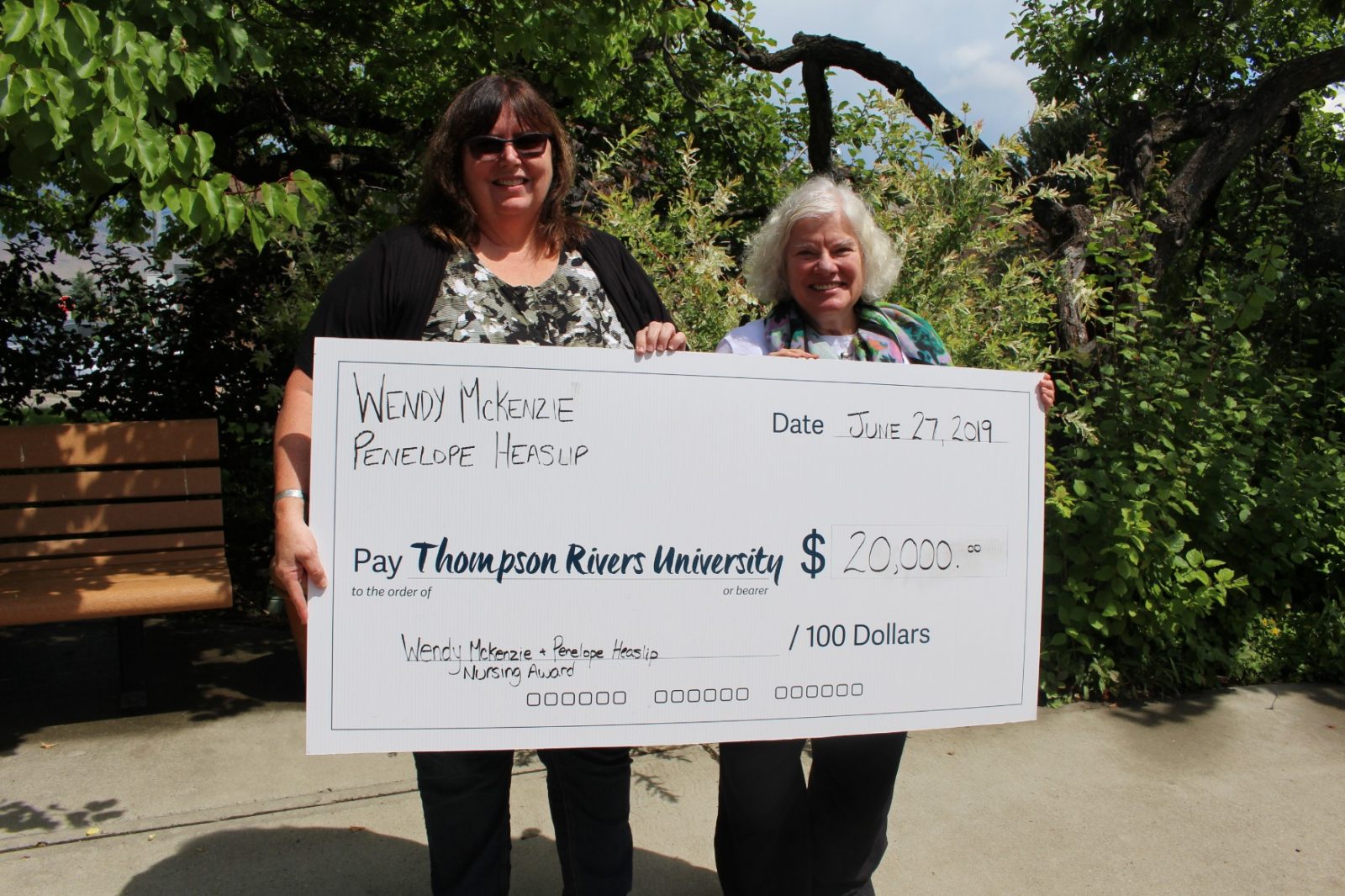 Nursing students interested in the care of refugees now have an opportunity to receive financial aid through a new award established by two faculty members.
Retired faculty member Penelope Heaslip and current faculty member and TRU alum Wendy McKenzie have established an endowment that will fund an annual award for a third- or fourth-year nursing student who has demonstrated a commitment to the care of refugees, immigrants and vulnerable populations—especially women and children.
"Both Penny and I have a lot of experience taking students on global practice experiences," McKenzie said. "One of the consistencies we find all over there is the fact that more vulnerable people, especially women and children, are a group of people are that are not supported anywhere."
International practice experiences takes TRU nursing students, accompanied by faculty members, to Nepal, Samoa, Thailand and Lesotho.
Heaslip taught global health until she retired in 2009, taking nursing students out of the country to gain a better understanding of community development in a foreign country.
One of Heaslip's former students, McKenzie also teaches global health while focusing her research on disaster nursing. They said it's important for nurses to understand the stories of vulnerable patients and how their experiences influence their behaviour.
"Canadian culture is so diverse. There are people here from all over the world," Heaslip said. "So there's an opportunity for students who may never go global, but can act local and get involved in community organizations or a nursing project where they are supporting refugees, immigrants, women and vulnerable children."
Heaslip and McKenzie teamed up to create the award to ease some of the financial strain for students with these interests, maybe even making it possible for them to go on a global exchange. Ideal candidates for the $800 award will be those working toward achieving the TRU Global Competency Certification or attending an international or study abroad experience.
The Wendy McKenzie and Penelope Heaslip Nursing Award will be presented for the first time in fall 2019.