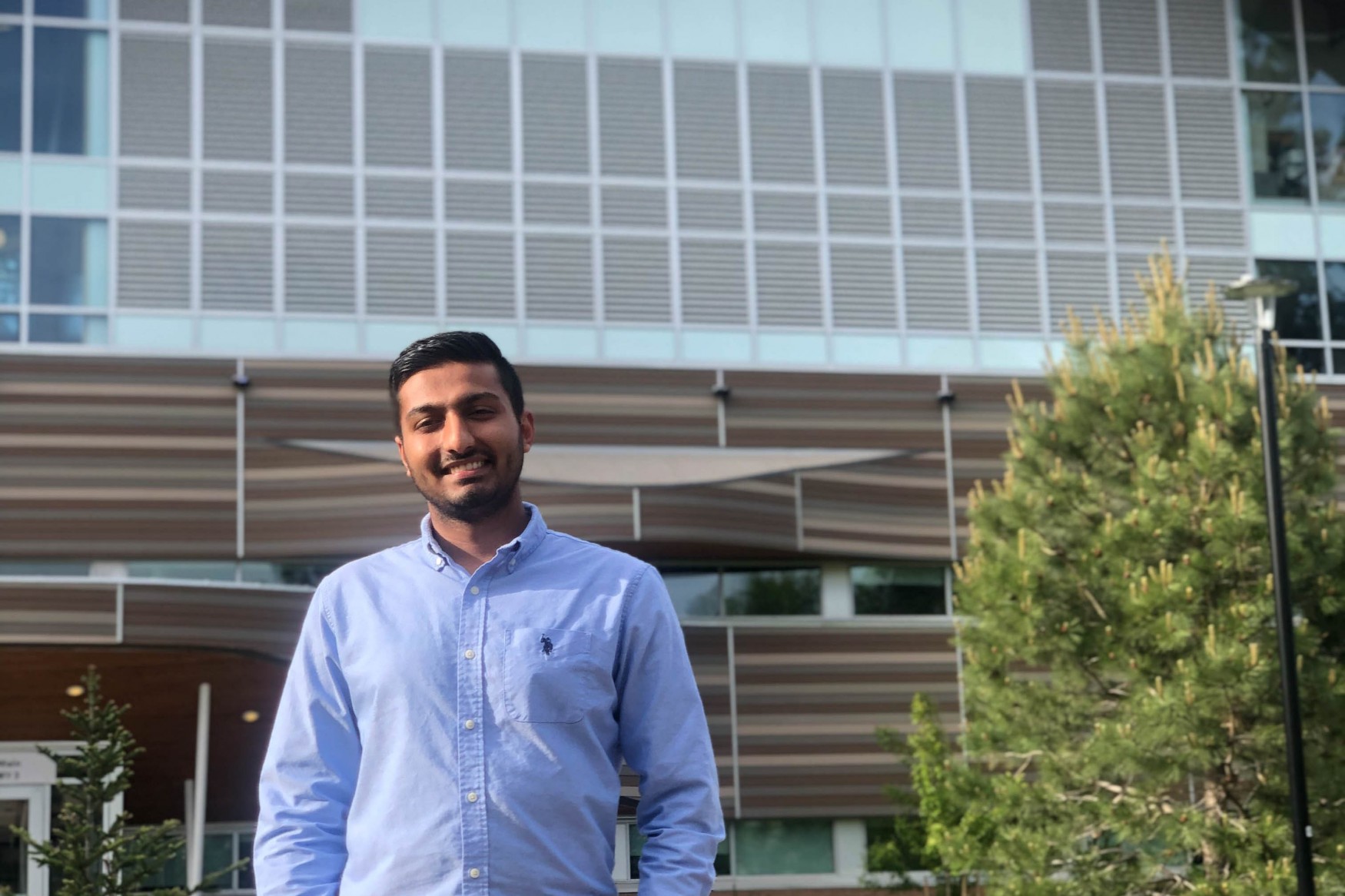 Business student Karanvir Singh has brought curiosity and inquisitiveness to his time at TRU.       
He's made himself known as a dedicated and focussed student through his volunteering, three co-op work terms and contributions as a social media ambassador for TRU World. He was also an international student representative for TRU Student Union. 
One of things that attracted him to TRU's BBA program is its co-op opportunities. He made full use of the Career and Experiential Learning department and appreciated the continuous guidance and support it offered. Through them, he was able to map out his career plan before graduation. 
Co-op experience gives students an edge
During Singh's eight-month co-op work term at TRU World, he supported the registrar's office as an international enrolment assistant. Associate Director for International Admissions and Enrolment, Lucas Maikapar said, "Karanvir's dedication, desire, and reliability contributed hugely to our team's success and it was a pleasure working with him." 
Then this finance student did his next co-op work term with the Royal Bank of Canada. Working as a client advisor gave him a career head start before graduation. He's already starting to build his business network. Chair and BBA Co-op Coordinator for Career and Experiential Learning Shawn Read said, "From the beginning of his participation in co-op, Karanvir hoped to secure a position with a bank. I have no doubt that he will be successful in his chosen career."
Singh specifically mentions these benefits from his co-op experiences:
Creating a professional LinkedIn account
Learning how to write a cover letter that gets him an interview
Confidence being interviewed

 

Having three strong references ready to vouch for his work and professionalism
Get involved
When asked what he would recommend to other students, he said: "Taking part and volunteering in student clubs and other opportunities brings out the best in you. It's a great thing to do." Karanvir also suggests that students explore all the opportunities offered by TRU and always be open to learn new things. And of course, check out the Career & Experiential Learning department—they're very helpful!