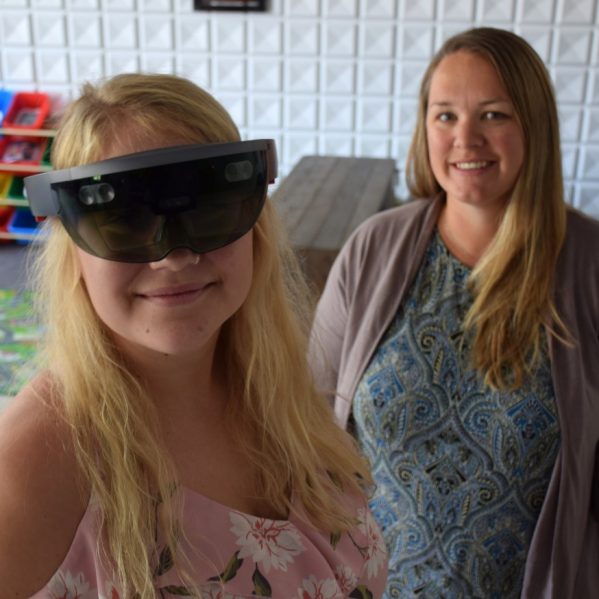 Police line-ups are part of popular culture, but typically, popular culture has them all wrong.
For starters, live police line-ups are relatively uncommon in North America. Here, witnesses are typically presented with a series of photographs with the goal of identifying who they believe the perpetrator to be.
While live police line-ups are the norm in some countries — South Africa for example — they present significant logistical challenges, not the least of which is finding eight people who look enough like the alleged perpetrator.
To improve upon the photo line-up, and eliminate the challenges of the live line up, the United Kingdom has standardized video line-ups, but Dr. Heather Price believes that with the technology currently available, we can do even better.
Price, the Canada Research Chair in Culture and Communities: Children and the Law is working with Dr. Ryan Fitzgerald of the University of Portsmouth to develop police line-ups using augmented reality. Fitzgerald is investigating the impact that the type of police line-up has on identification outcomes, and is also building up a repository of images for the newly designed software, while Price and her students are welcoming people to the Children and the Law Laboratory at TRU, running them through the program and collecting data.
"We've had 150 adults through the program so far. By using augmented reality we can combine the benefits of a live line-up with the practicality of a video line-up for what we hope will be the best results possible."
Price is one of a handful of experts in North America on memory and children as witnesses within the legal system, and has worked extensively with RCMP and other police departments on methods for effective questioning of child witnesses. This latest research, she said, is motivated by two factors: Increasing the accuracy of eye-witness testimony, and easing the burden on witnesses.
"Too many people are wrongly convicted on the basis of inaccurate eye-witness testimony. Anything we can do from a systems point of view to increase reliability gives me more confidence in the decisions that are made."