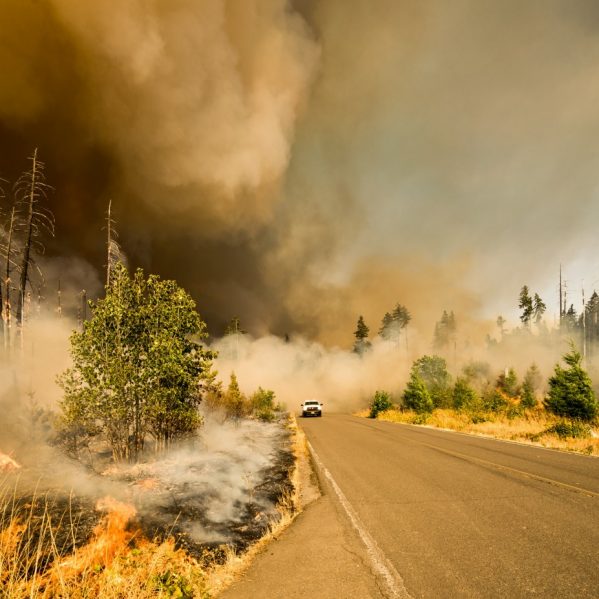 TRU researchers are encouraged to apply for the first research granting opportunity as part of the Interior University Research Coalition/Tri-University Partnership Research Fund.
The fund is designed to promote inter-institutional and inter-disciplinary research collaborations among TRU, UBC-Okanagan, and the University of Northern British Columbia.
Read: BC's Interior universities join forces to take research to a new level, InsideTRU, Dec. 15, 2017

The special call is for the Disaster PR3 (Prevention, Response, Recovery, Resilience) Collaborative Grants that are valued at up to $40,000 for one year. Joint research proposals can originate from any one of the three Interior universities, and must be led or co-led by IURC researchers. Proposals must include researchers from each of the three institutions.
"This funding will enable researchers to engage across the three campuses in pursuing answers to research questions of importance to our region in the realm of natural disasters," said Janice Larson, Director of the Tri-University Partnership Office. "We are living on the front lines of flood and fire events, and are researchers are well-positioned to do the research that our region needs for better responding to, preparing for, and recovering from natural disasters."
The Disaster PR³ Collaborative Grants will support research across disciplines — from arts to engineering, law to health, digital media to urban planning — from all three campuses. The goal is to analyze and consider the complete picture of wildfires, floods, and drought.
The initiative engages all facets of research interest, including, but not limited to the themes of prediction, prevention, response, resilience, and memory.
Applications for this call must be submitted electronically to janice.larson@ubc.ca, by 4 pm, Jan. 25, 2019.
For application support, please contact Dr. Sandra Jasinoski, Research Grants Development Officer.
Backgrounder
Created by the University of Northern British Columbia (UNBC), Thompson Rivers University (TRU), and University of British Columbia-Okanagan (UBC-O) in 2017, the Interior University Research Coalition forms a core of research and innovation talent and infrastructure in the BC Interior. The goal of the IURC is to accelerate the BC Interior's research and innovation ecosystem by harmonizing resources, enhancing student and faculty mobility, increasing academic opportunities, and establishing community connections. 
Together, these three institutions educate more than 40,000 students on campuses and online, are home to 49 research chairs, employ more than 3,500 faculty and staff and generate an economic impact of more than $2.9 billion.