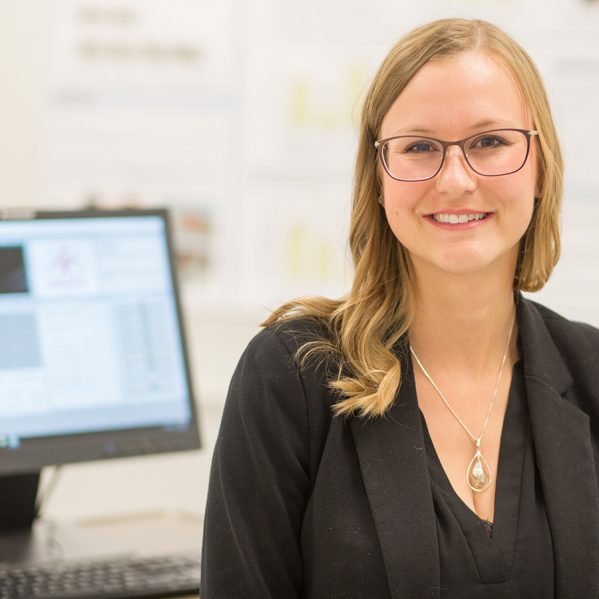 Twenty-six researchers at TRU and their students were given a $78,000 boost this week through the Undergraduate Research Apprentice program.
The program provides $3,000 grants that allow a faculty member to hire a student researcher to accelerate their research and to provide the student with meaningful mentorship and research training.
> There are still opportunities available through this program. Applications will be accepted until Nov. 30, 4 p.m.
The program is inclusive, in that unlike other student research opportunities reserved for third and fourth-year undergraduates, Research Apprentices can be in their second year. This is the third time TRU has offered the program.
"I myself benefited from a similar type of program when I was an undergraduate. Without it, I wouldn't have been able to gain the research experience that I did, which ultimately led to my career as a researcher," said Dr. Jenni Karl, assistant professor of psychology. "I think this is an extremely valuable program — one of the most valuable programs offered here at TRU."
"This award provides an excellent opportunity for faculty to expand their own research, but it provides even greater value for students, who will learn skills that they'll be able to transfer to their own, independent research projects, including our flagship Undergraduate Research Experience Award Program," said Sukh Heer Matonovich, Manager of Graduate Studies and Student Research.
2018 Research Apprenticeships
Faculty of Arts
Heather Price (two awards)
Jenni Karl
Kathleen Scherf (two awards)
Monica Sanchez-Flores
Tina Block
Robert Hanlon
Catherine Ortner
Faculty of Education and Social Work
Mahtab Nazemi
Oleksandr Kondrashov
Rebecca Sanford
Bala Nikku
Nan Stevens
Silvia Straka
Faculty of Law
Samuel Singer
Ryan Gauthier
Charis Kamphius
Faculty of Science
Yana Nec (two awards)
John Church
Kingsley Donkor
Lingling Jin (two awards)
School of Business and Economics
Li Zhang
School of Nursing
Tracy Christianson