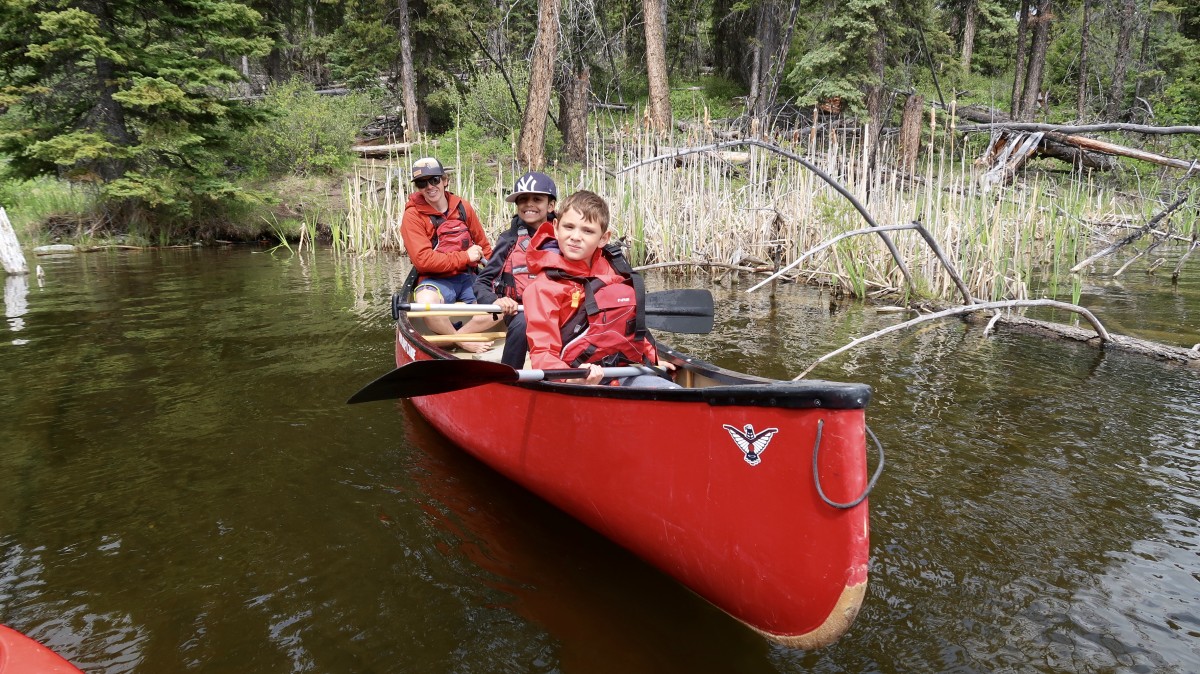 When most people think about Thompson Rivers University's Tourism and Adventure programs, they think about students dangling from a rock face, becoming airborne in a whitewater raft or travelling the world.


They don't usually think about dabbling around in a canoe showing local preteen kids how to handle a paddle, catch fish and cook up their harvest using traditional Indigenous means.
But a couple of times a year, that's what a few TRU students do, along with Canada Research Chair Dr. Courtney Mason, and staff from the White Buffalo: Urban Indigenous Services. With funding from TRU's Coyote Project – a campuswide initiative to create more knowledge and awareness of Indigenous culture – there is better equipment and more resources to keep this annual trip going.
"The larger umbrella in the Coyote Project might be about indigenization or even reconciliation. My perspective has always been it's a lot about building community relations," Mason said.
The 20 or so kids who come out are between eight and 12 years old. Most are Indigenous and are connected to the White Buffalo Society. Some are disconnected from their roots.
"Many of these kids don't have opportunities to get out to local lakes and be in a canoe or be in a boat," he said.
While most of the kids are out in canoes learning how to stay safe in the waters of McConnell Lake, adults are on the shore preparing food and chatting. An Indigenous Elder tells stories and jokes to the kids who didn't go out for a paddle.
Pate Newmann, a TRU Tourism and Adventure Studies graduate who is now in Environmental Science, has taken kids out several times to teach them boat safety and paddle strokes. He has learned a lot in doing so and he has seen how this twice-a-year gathering benefits not just the youth, but also White Buffalo and TRU.
"That partnership with the university, being able to provide access to equipment and knowledge, and a skill set that can be valuable to create an experience like this is pretty cool," Neumann said.
The kids' family members also get involved, coming to the lake, watching the young canoeists cast their lines and manoeuvre around in the water. Kayla Coutlee, Secwepemc White Buffalo staff and a TRU social work graduate, said the nature trip is a way of returning to roots.
"Just being able to connect back with Mother Earth, you know, nature, it's just a big tool for their mental health," she said.
Deandra Tousignant, mental health clinician with White Buffalo Society described this collaboration of cultural practice with outdoor tourism and outdoor skill practice as amazing.
"It's what communities should be doing," she said.
"There's nothing more heartwarming than seeing these children be kids and see the beauty of the environment and having adults supporting them in that. It's really special."