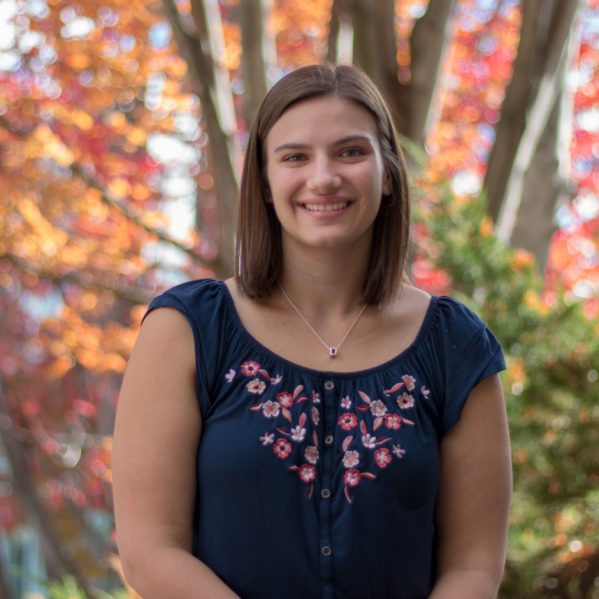 They are community builders, athletes, volunteers and scholars. In our TRU Trailblazers series, we're profiling some of our 2018 major entrance scholarship winners. Get ready to meet some of the newest members of the TRU community who are ready to make their own path.
TRU Trailblazer: Dulcie Jakubec
Dulcie Jakubec is all about heart. It's why she spends hours dancing as her passion and even more hours helping others as a driving force within her.
Her heart and volunteering spirit have driven her to study nursing at TRU. Her full-out commitment won the 18-year-old Sahali secondary graduate the TRU Ambassador's Entrance Scholarship. 
Jakubec boasts a resume full of volunteering and extra-curricular activities from her high-school years. The $22,000 scholarship goes to students like her, who demonstrate leadership, community service participation and solid academic performance in high school.
Not only does Jakubec work as a lifeguard with the City of Kamloops, but she also fulfils her passion for dance, especially ballet, lyrical and pointe, at Nuance Dance Studio. Additionally, she was heavily involved in her school leadership team, organizing fundraising events and helping younger students transition into high school. Another highlight for Jakubec was volunteering on a school-led trip with Developing World Connections to Guatemala. She was also a part of the BC Student Voice Committee, a province-wide group of students who provided their viewpoints to the Ministry of Education to improve curriculums.
"It is nice to look back and see where Student Voice had an impact, where I can look back and say 'Yeah I was a part of that,'" said Jakubec.
Volunteering was a hugely influential part of her high-school years and she encourages others to get involved like she did. Her love for community and volunteering led her to some impactful opportunities in her life, including the chance to apply for and win the entrance scholarship.
"I think 'get involved' is a really good message," she said. "Volunteering is a good way to make connections, and networking with people that you may have not bee
n in contact with is another way. Down the line, the people you meet can help you with writing recommendations and references. Volunteering tends to come full circle."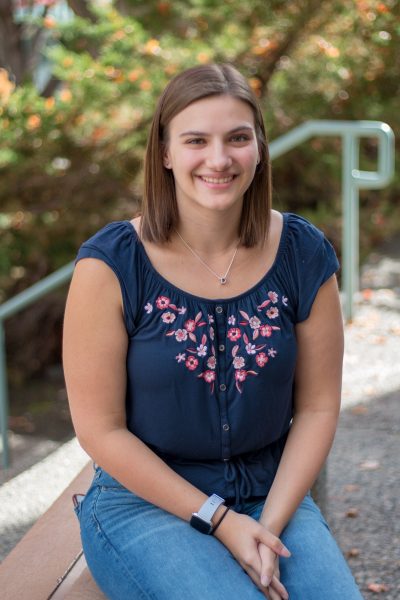 Jakubec is studying nursing, having been inspired to pursue nursing as a career after spending a lot of time in the hospital with her grandmother.
"My grandma would comment, 'Oh I had this really sweet nurse. She was really helpful.' I want to be that person for someone," said Jakubec. "I want to make a difference in my patients' lives."
"I like hands-on learning instead of just sitting in a classroom or reading a textbook."
As someone who is full of energy and eager to get hands-on experience in her career, Jakubec can hardly wait for the clinical part of her program.
So far, her favourite classes are BIOL1592-3: Anatomy and Physiology and NURS1170: Relational Practice; the professors are both enthusiastic about their subjects and that gets passed on to the students.
"I don't know if it's the subject or the teachers that make it interesting, because when they get excited about the subject, I get excited about it," she said.
Jakubec is excited for the next four years at TRU, and for a "new pace of life," finding a new place to grow and give back to her community.
Currently, Jakubec is interested in specializing in pediatric nursing. She knows that could change, so she is keeping her options open.
 "What if there is something out there that I am really passionate about, but I just don't know it yet? I am keeping an open mind and not setting any boundaries on my future."