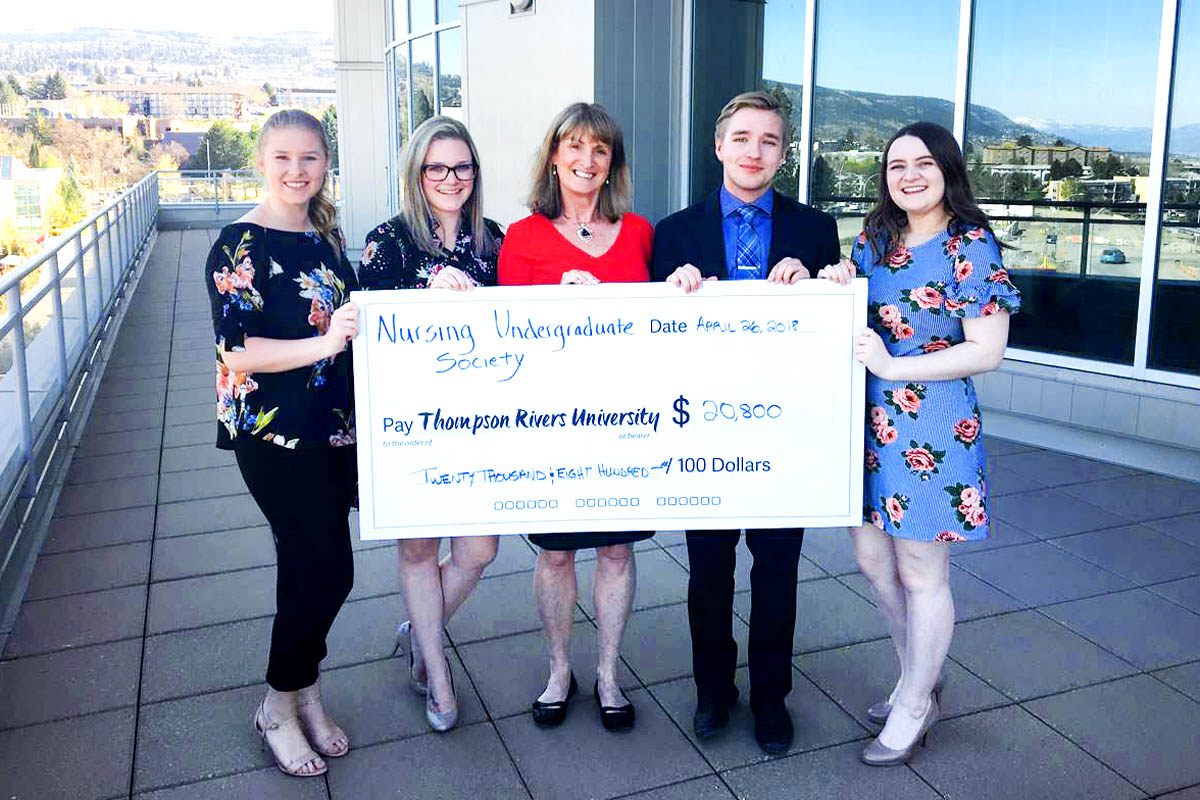 It took seven years of bake sales, dances and other fundraising efforts, but the Nursing Undergraduate Society (NUS) has raised enough money to do something that's a TRU first: a perpetual endowment created by a student group.
To celebrate this accomplishment, the group presented the TRU Foundation with an over-sized cheque, not for the minimum $20,000 required to create a perpetual award, but for $20,800.
The award details are still being worked out, but it will be open to Bachelor of Science in Nursing students in their second, third or fourth year who can demonstrate community engagement outside of their studies. Engagement can include involvement in sports, community events or professional initiatives like conferences and workshops.
About $800 will be awarded each fall, with the first recipient to be recognized this year.
Nursing faculty member Steven Ross encouraged the society members along the way, providing suggestions and reinforcing their belief that they are making a difference.
The Nursing Undergraduate Society's mission is to enrich the lives of nursing students professionally, academically and socially through various activities, including volunteer opportunities and social and educational events within TRU and the broader community. Activities are intended to improve the social, and cultural wellness of nursing students and to enhance the development of their professional skills and education.