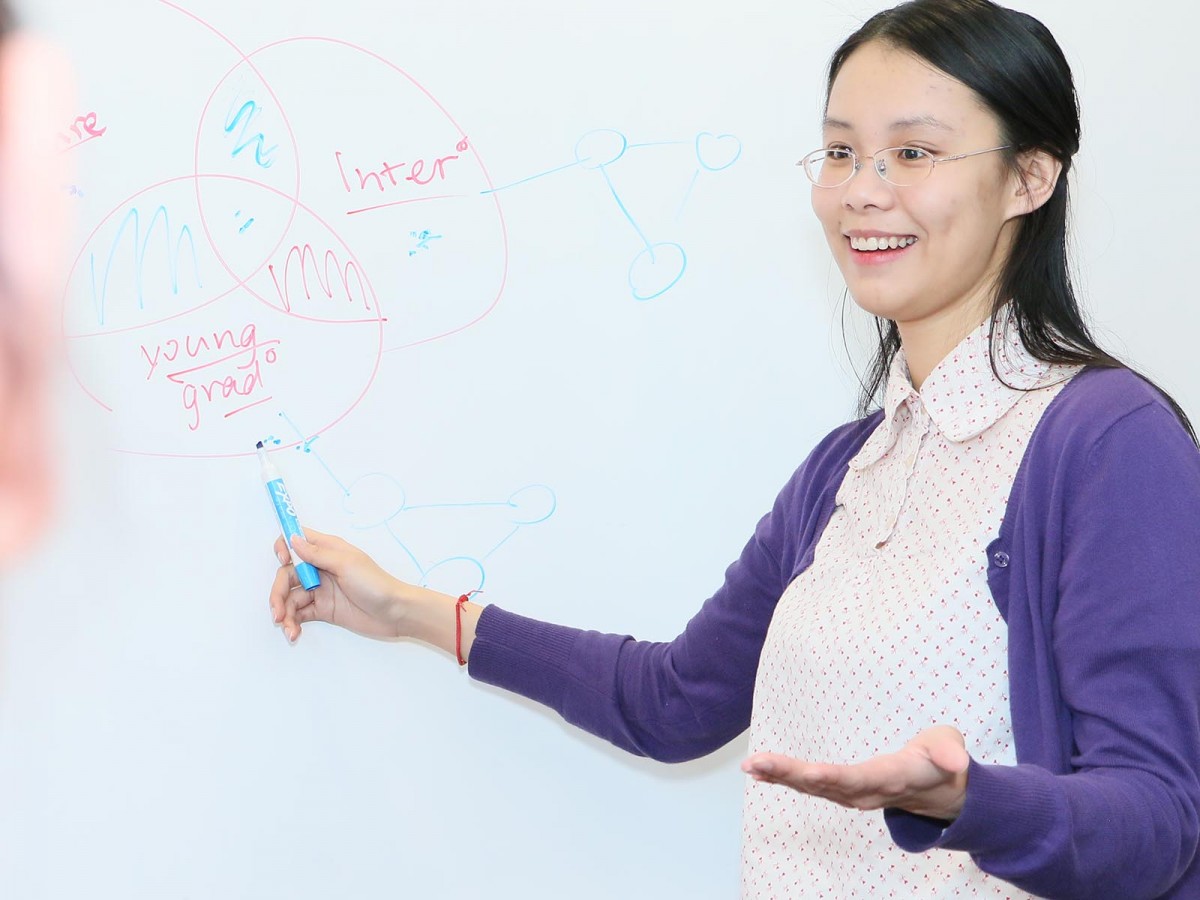 TRU Master of Education (MEd) student Vera Ziwei Wu has received the 2018 Nan Poliakoff Memorial Award, which supports professional development for English language educators in BC.
Wu used the award, conferred by the BC Teachers of English as an Additional Language TEAL Charitable Foundation (TCF), to present her master's research, which is on the significance of social and cultural capital on the career trajectories of TESOL graduates, at the BC TEAL 2018 Annual Conference in Vancouver.
An international student from China, Wu was able to enter the first year of the MEd program directly—but, she admits, "My first semester was pretty rough."
In China, Wu had already acquired considerable "social capital"—a reputation as an award-winning scholar with a background in counselling and a service groups volunteer who after graduation received six job offers.
"When you're here in Canada as an international student, you don't have that piece [of social capital] anymore, so you have to build it from scratch… The Nan Poliakoff award is also a recognition of all the contributions I have made. I am now on the way to reaching the same level of social capital I have at home."
Fluent in Cantonese, Mandarin, Japanese and sign language, she also recognized that her academic English skills needed attention.
"Believe it or not, I got my English writing level up to the grad level in the first semester by 'living' in the Writing Centre as a tutee," she said. "Whenever possible, I would go there with my laptop and sit there. If someone didn't show up for their appointment, I was on standby… That's what makes it happen. That's how I got my GPA to 4.1."
Other achievements followed.
In 2016, she won a $5,000 Ken Lepin Award for Graduate Students. In 2017, she competed in the Three Minute Thesis (3MT) competition, graduated from TRU's Teaching English as a Second Language (TESL) Certificate program, volunteered as an orientation leader for Education and Social Work (EDSW), served as a career education ambassador and a social media ambassador and, inspired by the encouragement of a senior tutor, became a Writing Centre tutor herself. In 2018, she became a graduate teaching assistant in the ESL Language Learning Centre.
Beyond TRU, she volunteers in McGowan Park Elementary's resource centre and is a BC TEAL regional representative for Thompson-Nicola.
Human capital is a crucial theme in her master's thesis, which analyzes the effectiveness of TESOL programs and career support for TESOL professionals from diverse academic and cultural backgrounds.
Many students operate under the assumption that to find employment and have a career all they need to do is get admitted to school, finish the courses and graduate.
"That's not how it works anymore," Wu said. "Basically, an individual is a complex system interacting with another complex system (society). An individual is complex because each person has different types of human capital, and these play out in the individual's career, not just their degree."
Dr. Karen Densky, Wu's MEd thesis supervisor, said, "What's really interesting is that Vera brought in chaos theory to explain and find order in the disorder of the data about career paths."
Those familiar with chaos theory (and the butterfly effect) may understand it as a branch of mathematics that examines how a time-sensitive system is impacted by initial conditions.
In Wu's case, the initial conditions upon her arrival at TRU were impacted by how she ordered seemingly random pieces in order to meet her goal. The butterfly effect was that the small changes early in her TRU career made large differences in a later state of that career—like achieving a GPA of 4.1 or winning the Nan Poliakoff award. Wu's research involves finding out what those small changes are in an individual's career trajectory and discovering what are the underlying patterns in the seeming randomness of complex systems.
What is one small change that other international students can make?
Wu suggests taking advantage of not only services such as those offered by the Writing Centre and but also opportunities to be involved in campus life.
"I go to all the events—the IDays, volunteer events, orientations. It makes a big difference," she said. "As I tell my ESL students, you get your practice of English, you get the cultural experience and you learn something new."