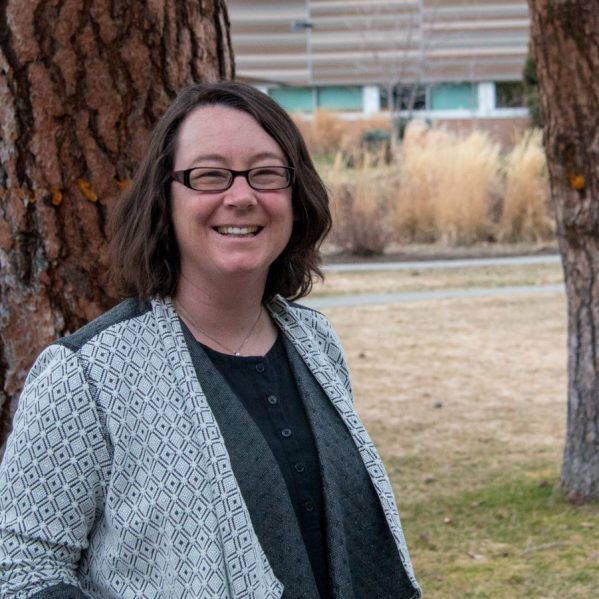 A few years ago, Journalism, Communication and New Media faculty member Shannon Smyrl saw an opportunity. Feeling constrained by the lack of an open, flexible textbook to assign for English 1101 (Introduction to University Writing), she set about creating one.
"There are many texts available, but the challenge is every institution is different and as soon as the instructor selects a text, they have to supplement with other resource," explained Smyrl.
The result of her efforts is a new online textbook that is widely available as an Open Education Resource (OER), providing materials created for teaching, learning and research that are placed in the public domain and are free.
"Institutions are increasingly being called upon to support in a variety of ways the development of OER, and the support of this textbook is one of the ways TRU is doing that," Smyrl said.
Her vision was to break down the challenges of a regular textbook using three design principles.
"I wanted to make it modular—there are eight modules, plus activities associated with each model; I wanted to make it flexible—instructors and students can choose the sections they need; and I wanted to make it open—the content can be adapted."
The entire process took years.
First, she had to convince her TRU Open Learning team. That was smooth sailing as there was a lot of enthusiasm for this kind of project. Next, she worked with a production team that consisted of an instructional designer, a peer review consultant, herself as the content developer, a team of editors and finally some media folks who could actually make the resource for an online platform.
Smyrl says the high point during the development was when Nicole Singular, from the media team, sent her the first link.
"I felt euphoric," declared Smyrl with a smile. "I actually saw how what I'd had in my head for all that time was actually built."
"I put my heart and soul into something I cared about," she added.
Smyrl emphasized that without the institutional support she received, she wouldn't have been able to do a major project like this, and she's very grateful.
"It's a big deal for me. I'm much more proud of this textbook than an article in an academic journal."