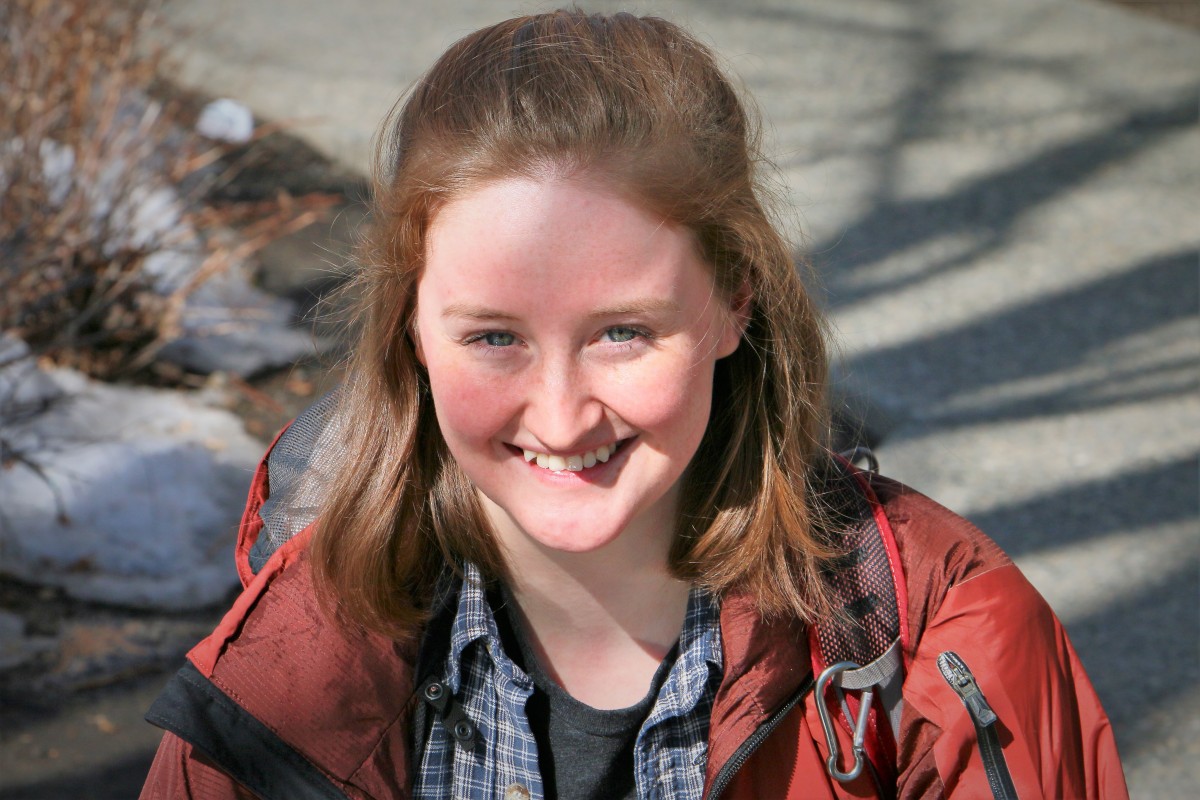 These days, the news is full of photos of beaches covered with plastic bottles and other litter, oceans strewn with plastic bags floating like jelly fish and dead sea creatures with stomachs filled with mounds of bits and pieces.
One Thompson Rivers University student has taken a closer look at just how prolific plastic is in our oceans. Guided by TRU science faculty member Dr. Louis Gosselin, Mae Frank got microscopic with microplastics in mussels.
Mussels survive by siphoning in water along with plankton and other microscopic sea life. And sometimes, they siphon up particles of plastic. Frank chose to do a directed study research project on mussels because as filter feeders, they are a barometer of the environment.
Born and raised in Kamloops, Frank spent her high-school years in Fredericton, NB. She returned to Kamloops to study at TRU while reconnecting with family and friends here.
"TRU is such a good school. It's small and you can do research you wouldn't be able to do at a larger university."
She gathered marine mussels around the coasts of Vancouver Island from under docks, where they were exposed to surface water, and at the bottom of intertidal zones, where microplastics would presumably settle. She discovered a few mussels had no microplastics at all, while others contained several fibres and fragments of varying colours: red, white, blue, yellow, black and brown.
Microplastics are a concern because they can absorb other chemicals, including PCBs (polychlorinated biphenyls, a probable carcinogen), pesticides and hormone disrupters. People and animals that eat the bivalves are ingesting more than just seafood.
Frank, 20, compiled her findings and presented them last month at the annual Pacific Ecology and Evolution Conference in Bamfield on Vancouver Island. The third-year undergrad placed second in a field of 39 students—most of them in master's or doctoral programs at universities in Western Canada and the US—in the oral presentation competition.
"It was really intimidating," she confessed.
The amount of microplastics Frank found was lower than some other studies have shown. She believed that's because samples can become contaminated from something as simple as tiny plastic fibres being in the air.
Still, after seeing how microplastics can infiltrate the tissue of mussels, Frank is doing what she can to reduce the amount she uses. She buys clothes made of natural fibres (some fleece fabrics are made from ground-up plastic bottles that lose fibres with every washing), packs a reusable water bottle and purchases food at bulk stores when possible.
And despite her low microplastic counts, Frank's research has affected her appetite for some seafood.
"I don't eat a lot of mussels any more," she said. "Just the fact there were microplastics there at all is a concern."