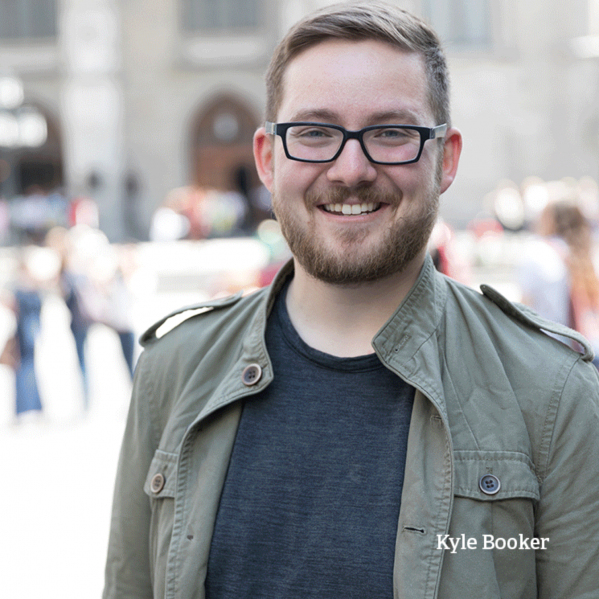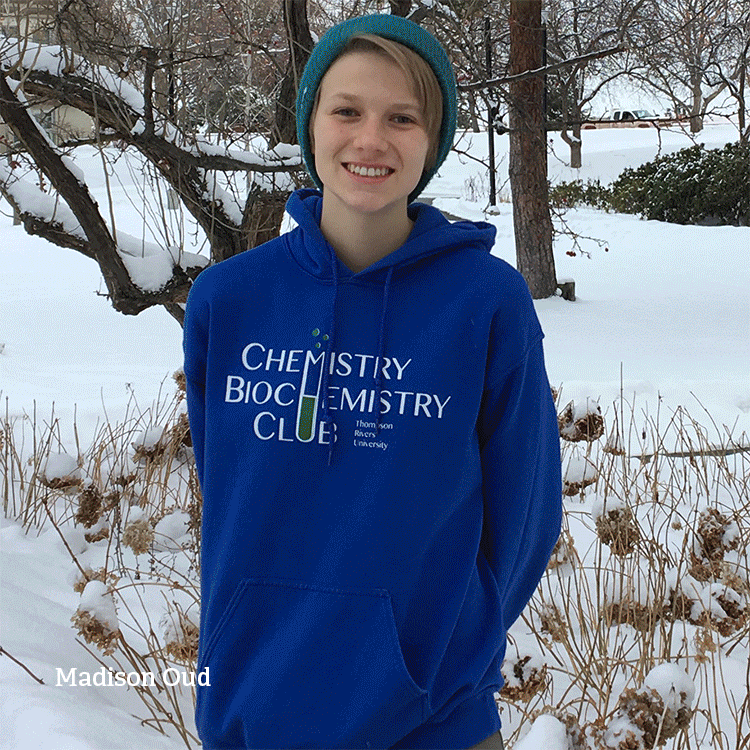 Nine exceptional students have been awarded Natural Science and Engineering Research Council (NSERC) grants, and it's all due to the steady growth of research at the university.
NSERC Undergraduate Student Research Awards are valued at $4,500, with an additional stipend contributed by the faculty member, and are designed to allow students to engage in research over a 16-week period through the summer. The goal of the program is to foster an interest in research, and to encourage students to pursue graduate school.
Each university is allocated a specific number of grants based on how much funding faculty receive from NSERC each year. Because TRU researchers have been so successful in applying for federal funding in recent years, more students than ever before are benefiting.
Dr. Louis Gosselin has been part of the USRA adjudication process since the university began handing out the awards in 1998, and is blown away by the caliber of students who are receiving the awards.
Twenty years ago, when TRU (or UCC as it was then) began awarding USRAs, many students would transfer to UBC and SFU after two years. That's clearly no longer the case, said the biology professor.
"We notice now that we're keeping our exceptional students — we're seeing an incredible slate of applications. We had nine awards, and every student had a GPA of over 4.0. There are  some excellent students we had to turn down who had GPAs of 3.9 or 3.8," he said.
The USRA is coveted because it comes with national recognition.
"If students apply to go to graduate school this looks really good on their application, and when you have students this good, they're almost guaranteed to get scholarships to graduate school," Gosselin added.
For faculty, the USRA allows them to spend the summer working with, and training, exceptional students, thereby advancing their own research programs for relatively little expense.
"Research is largely done as a collaboration between supervisor and students. Faculty can advance their own research and publish papers without paying fully through their own grants. It's a win-win both ways," Gosselin said.
"Hopefully this is spiraling upwards, because these undergraduate awards benefit everyone involved, and they advance science in general as they create new knowledge," he added.
2018 NSERC USRA Recipients
Adrian Batista, Chemical Biology, supervised by Dr. Kingsley Donkor, "Elucidation of Decomposition Kinetics and Thermodynamics of Various Xanthate Species.
Kyle Booker, Mathematics/Computing Science, supervised by Dr. Yana Nec, "Continuously varying anomaly index in a sub-diffusive system."
Christopher Kwiatkowski, Computing Science, supervised by Dr. Ning Lu, "Learning-based scheduling of Drone Small Cells."
Tanna Lauriente, Biology, supervised by Dr. Mark Rakobowchuk, "The influence of prescribed exercise rehabilitation in COPD on the microvesicle miRNA."
Lavraj Lidher, Chemical Biology, supervised by Dr. Mark Rakobowchuck, "The metabolic impact of extracellular vesicles upon endothelial cell function."
Rachel Lobay, Mathematics and Statistics, supervised by Dr. Xiaoping Shi, "A model for statistics of the biological cell division process."
Madison Oud, Biology, supervised by Dr. Jonathan Van Hamme, "High throughput sequencing of bird feeder microbial communities."
Colton Stephens, Biology, supervised by Dr. Matthew Reudink, "Linking urbanization and disease in wild birds."
Alexis Wilson, Psychology, supervised by Dr. Jenni Karl, "How does touch contribute to the development of visually-guided reaching in human infants?"