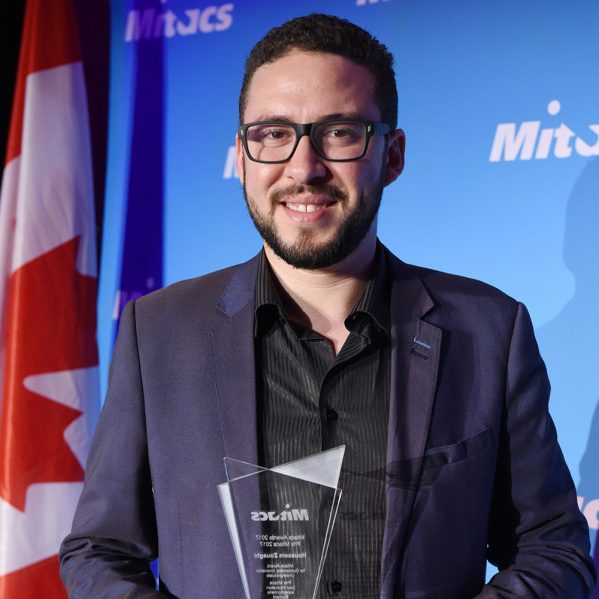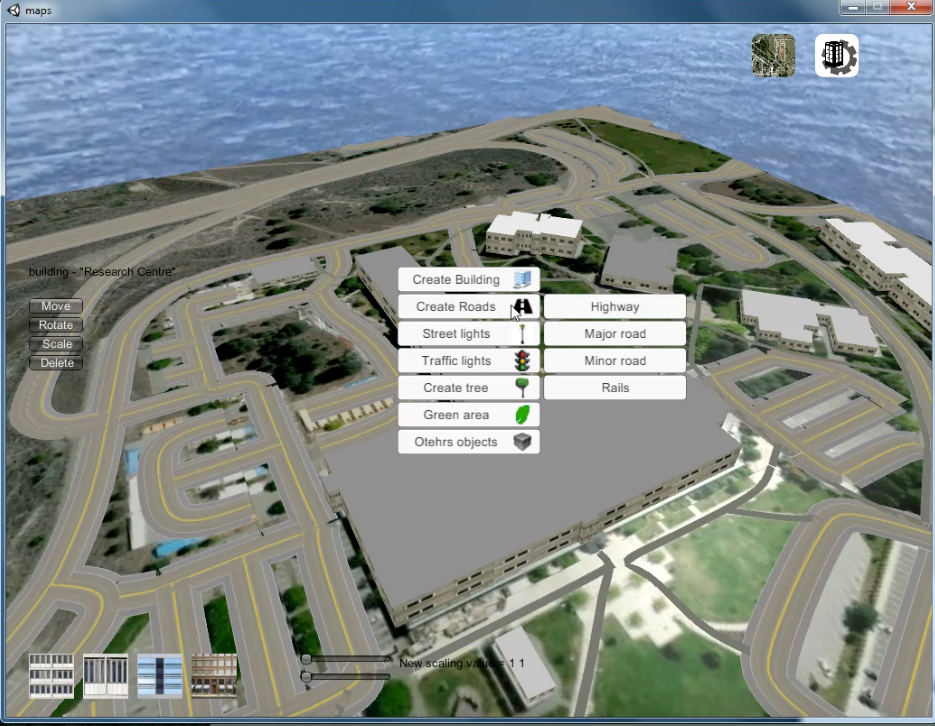 Dr. Andrew Park thought that he had tasked Houssem Zouaghi with an impossible goal.
But the Globalink Research Intern blew Park away with his impressive commitment, and last night, Zouaghi was presented with the 2017 Mitacs Award for Outstanding Innovation – Undergraduate, during a ceremony in Ottawa, ON.
>Read: Up-and-coming researchers honoured for breakthrough discoveries at 7th annual Mitacs Awards, Ottawa, ON. 
The award is given to a student who has made a significant achievement in research and development innovation during their Mitacs-funded research.
Zouaghi arrived at TRU in May from the Higher Institute of the Arts Multimedia and Computer Science of Mannouba, Tunisia. When he was exploring his options for an international internship, his main priority to find an interesting project. He found what he was looking for in Park's computer simulation lab, where the focus is on crime prediction.
"I was looking for an interesting project, and I liked this one. I spoke with (Park), and learned he has really great research in health and behavior — I saw good prospects in this project," Zouaghi said from his home in Tunis, Tunisia.
The project, "Agent-Based Modeling and Simulation of Police Strategy for Crowd Control," was inspired by the 2011 Stanley Cup riots in Vancouver. Park's goal is to create an adaptive crowd control simulator for police and counterterrorism efforts.
"I asked Houssem to improve upon my model, and he developed a much better simulation system than I thought possible," said Park, who explained that Houssem was so committed, he'd often work through the night to solve a problem.
"We wanted to make a virtual environment that resembles the real environment automatically. What he did was tie latitude and longitude together, allowing the program to automatically create the 3D environment of any location in the world."
Even more impressive is that Houssem did all this in just three months.
"He worked day and night. We met every day, and I thought I had given him impossible goals, but he somehow made it happen," said Park, who nominated him for the award. "It was so amazing. This is really foundation work for my research. Using this system will do so much for my future research."
The experience was equally outstanding for Zouaghi.
"Going to Canada was like a dream for me. Kamloops is quiet, so I had a good time there without the noise of the city, and I learned so much from Dr. Andrew."
Park has since showcased the simulation system to a crowd control specialist with the Vancouver Police Department, who was equally impressed.
Zouaghi now hopes that his experience at TRU will enable him to find placement in a Canadian graduate program.
More information
Danna Bach, Research Communications Officer
250-371-5676
dbach@tru.ca