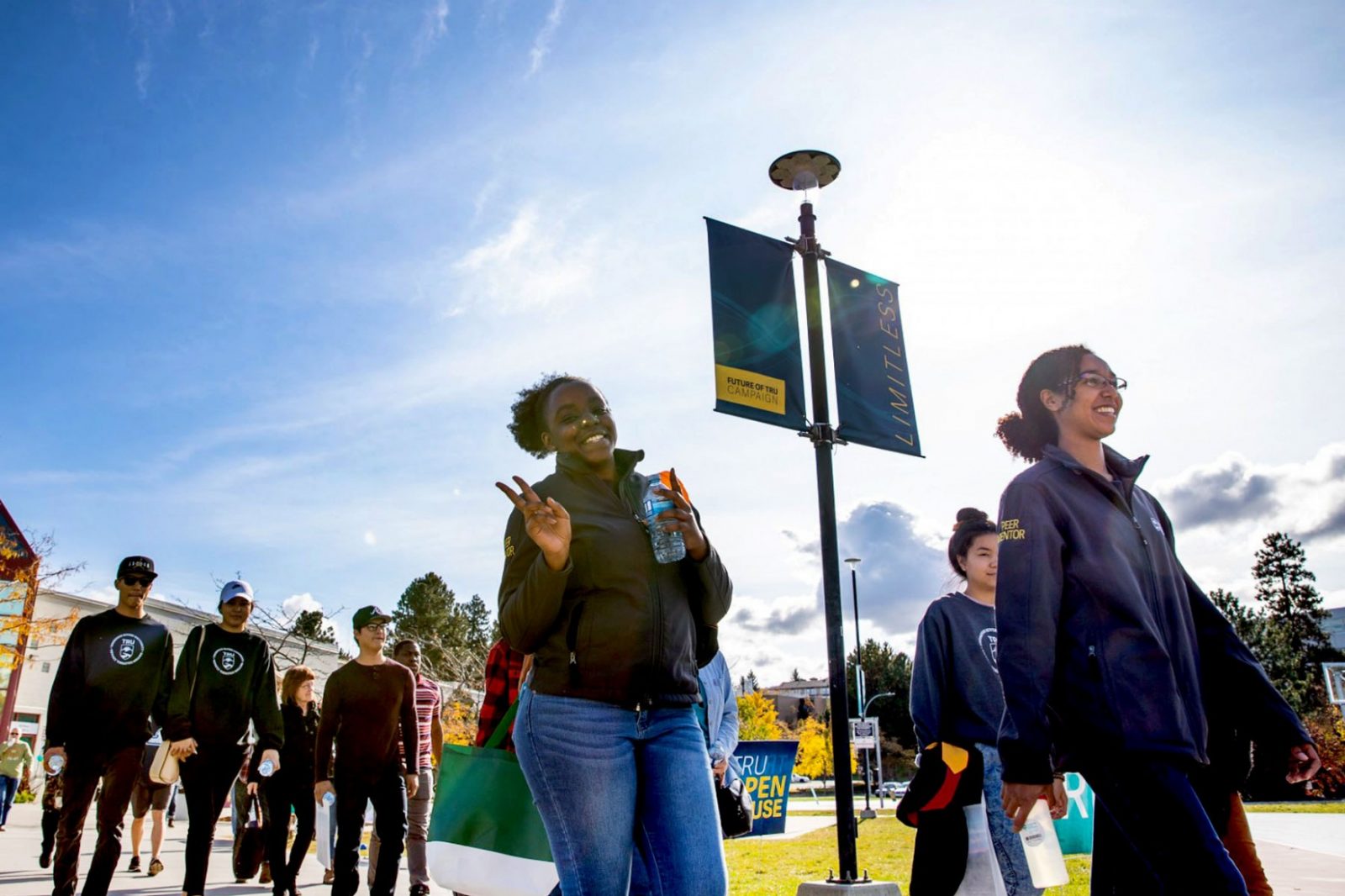 A TRU first proved to be a smashing success as the Day of Giving far exceeded its goal.
Set to raise $36,000 in 36 hours, the event got enough donations to make that amount within the first several hours. With such strong momentum, the goal was moved to $50,000 and that was surpassed hours before the 8:30 p.m. deadline Friday.
The Day of Giving was kicked off Thursday at the TRU Foundation's annual donor breakfast. Social work student Jayme Burger spoke to hundreds of donors and supporters gathered at the Grand Hall for eggs, bacon, coffee and generosity.
She told the audience how she suddenly found herself as a single parent with three children and bleak job prospects. She entered TRU's social work program, but eventually money became tight. The Lafreniere-Mellquist bursary was invaluable to her and her family.
"You are all part of the solution and I firmly believe that your continual support in allowing others to become educated will have a ripple effect that will be inconceivable," she said.
Burger is one of thousands of students who benefit from the annual campaign to raise money for scholarships and bursaries.
TRU Foundation director, advancement, Karen Gamracy was the driving force behind the Day of Giving.
"Our theme this year is that every donation matters," she said, pointing out that the need for funds is growing just as the university is expanding. New buildings need new equipment, new programs need new funds for students and new research needs private commitments to be matched by government support.
Foundation board chair Rick Sallis told the 300 donors and guests gathered at the Grand Hall that last year's campaign raised $4.4 million that funded scholarships and bursaries for 1,600 students. But many students were still left in need.
"Our goal is to close that gap," he said. "There were hundreds of other eligible students who applied for aid that had to go without because there weren't enough funds to go around."
TRU President Alan Shaver talked about the numerous new initiatives at TRU that are either moving forward now or are in the planning stages. They include the $30 million Industrial Training and Technology Centre, Nursing and Population Health building, research at the Centre for Ecosystem Reclamation and engineering degrees specializing in software, computer or electrical.
"We have lit the fires of inquiry among researchers bent on finding solutions to all kinds of challenges. We are not about to stop," he said.
"As we move toward 2020 and TRU's 50th anniversary, you will hear about unprecedented new opportunities for our students, researchers and communities. Why? Because donors like you were determined to make those opportunities happen."
Other major donations announced
Nandi Spolia on behalf of the Kamloops Hindu Cultural Society, $20,000
Chris Owen of Interior Plumbing and Heating, $45,000 for a five-year sponsorship of the Drive the Trades golf tournament
Mme. Justice Hope Hyslop representing the Superior Court Judges of BC, $100,000