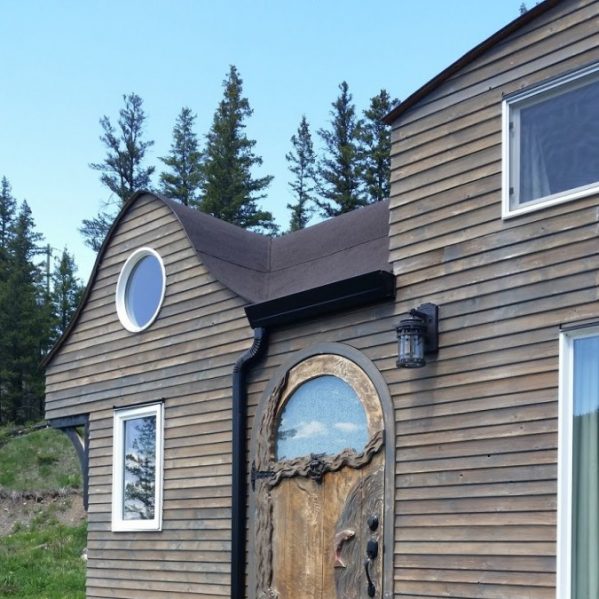 Ranchers in the Thompson-Cariboo have more opportunities to develop their operations thanks to a new introductory course on agri-tourism in TRU's Applied Sustainable Ranching (ASUR) diploma program.
Agri and Soft Adventure Tourism (ASUR 2040) is the result of a collaboration between two TRU faculty members—Rob Hood in Tourism Management and Gillian Watt, program coordinator of ASUR in the Faculty of Science. The course provides an overview of tourism and of how to plan a successful agricultural tourism operation.
Agri-tourism—the combination of an agricultural setting with tourist-based products and services—includes operations such as wineries, pumpkin-patch tours, corn mazes, farm demonstrations, farmers' markets, guest ranches, seasonal fairs, cattle drives, and sleigh or hay rides. As far back as the early 1990s, the BC government foresaw agri-tourism as an area of growth, especially in traditional BC tourist destinations such as Vancouver Island and the Okanagan. Combining education and entertainment, agri-tourism appeals to many different audiences while providing economic benefits to the operators.
To increase their long-term sustainability, many ranches in the Thompson-Cariboo region now incorporate a tourism diversification strategy in their operations. Students in ASUR 2040 learn how a tourism diversification strategy is developed and implemented.
The course includes such topics as cultural communications, product creation and development and tourism strategy, and culminates in an applied project. In designing the course, Hood and Watts compacted course content from the usual semester into six weeks and blended weekly face-to-face seminars with online coursework. About 80% of the coursework is online and 20% face-to-face.
Peter Larose, who taught the first iteration of ASUR 2040 in May and June, 2017, shared his enthusiasm for the course.
"I was really pleased to see the alignment of core values around tourism with those of farming and ranching—care for and dedication to the product and the customer, shared strong ideals about how our fields can make the world a better place and the importance of community," he said.
Students in Larose's class visited a tourism operation (Cedar Haven Cabins and Resort in Clearwater, BC). They also toured Esk'et Tiny House, which is an example of an agri-tourism operation in Esk'etemc (Alkali Lake, BC).
The course is open to anyone with a Grade 12 diploma, but it is intended for people who already have a ranching or farming operation.
However, as Watt anticipated, "Maybe next year we will have tourism students interested in the ranching program learning about diversification enterprises or pasture management, or fencing. They would certainly be welcome!"
For more information, contact Gillian Watt, Program Coordinator for Applied Sustainable Ranching.