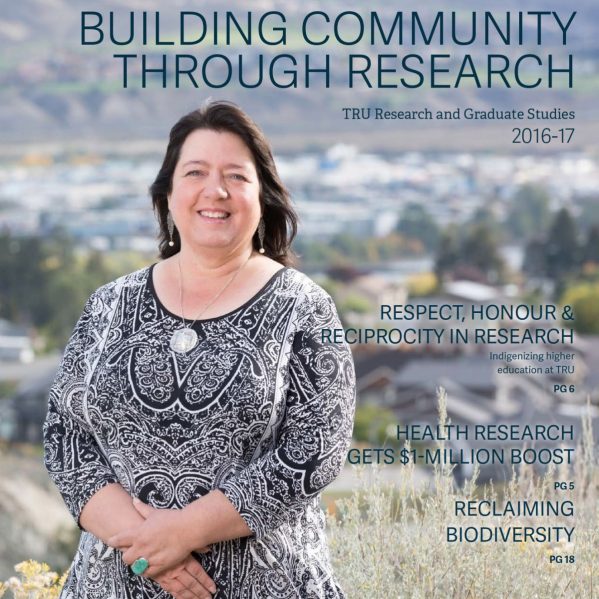 Thompson Rivers University's fifth annual report on research, Building Community Through Research, is a showcase of the world-class research taking place here.
The report highlights the work of our faculty across all departments, paying special attention to the growing contributions of our researchers and their students in community-driven projects.
"This report highlights the outstanding efforts of TRU researchers, and provides an impressive snapshot of the important work being done for the people and communities in the heart of BC's Interior," said TRU President and Vice-Chancellor Alan Shaver. "The opportunities afforded to our students, who are able to learn from and work alongside these nationally-recognized researchers, will make them even more valuable to society."
>Read: Building Community Through Research, 2016-17
"I am delighted to share with you this annual report, which provides a venue to showcase the range of world-class research that is being conducted right here, in our vibrant, community-engaged university," said Dr. Will Garrett-Petts, Associate Vice President of Research and Graduate Studies.
For copies of this report, please contact:
The Office of Research and Graduate Studies
Research@tru.ca