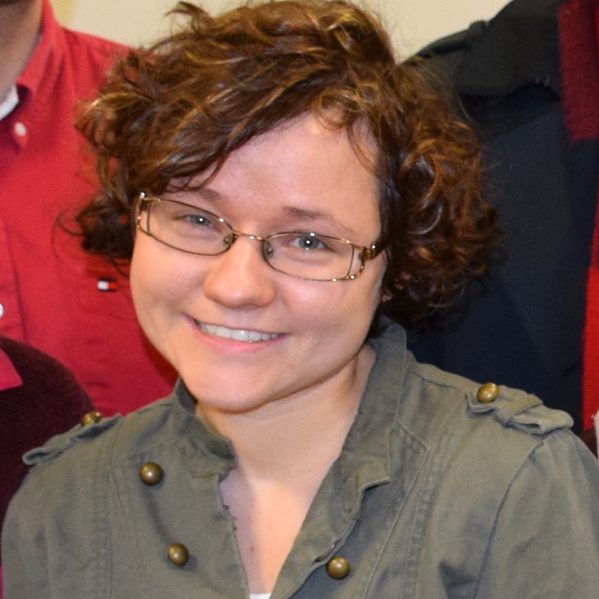 When Polina Denisova left Moscow three years ago she had had a plan: She would earn a Master of Education degree from TRU, and a promotion upon her return.
Today, Denisova is back in Russia having just won the 2017 Governor General's Academic Gold Medal, but her promotion will have to wait, as her educational journey is far from over.
"Something went wrong with my original plan — or it went very right," Denisova said with a laugh. "I found out I really like research. I like academia, and so I would like to go further with that."
For more than 140 years, Governor General's Academic Medals have recognized the outstanding scholastic achievements of Canadian students. This is the third time the medal has been awarded at TRU. Dr. Victoria Handford, assistant professor in the Faculty of Education, and graduate supervisor, called Denisova's work "remarkable."
"Polina is working in her third of five fluent languages. Russian is her first language, German is her second and English her third. The fact that she's writing academic papers in her third language is extraordinary, and it's incredibly demanding. This isn't just a wonderful story of Polina, it is also a great story about the experience of international students at TRU," she said.
When Denisova found out she had been nominated, she told her parents of the honour, but warned them not to get their hopes up. When she found out, "it was such a great surprise."
During her time here, Denisova worked as a TRU Writing Centre tutor, a Research Assistant, and was awarded a Graduate Student Research Mentor Fellowship for the 2015-16 academic year. This winter she co-published an article in the Canadian Association of Principals Journal, and has another article in progress.
Her master's thesis, Factors Affecting School Leader Resilience, involved a mixed-methods study on school leaders within the Kamloops-Thompson School District to determine their resiliency by identifying their most significant professional challenges, as well as the tools used to overcome them.
"The goal is to help them become stronger leaders so difficulty doesn't undermine them."
She found that local school principals and vice-principals are a resilient bunch — more resilient than the general population — however she did notice a clear gender difference.
"All the women in the study scored high, while the men were all around the scale, from lowest to highest. Women seemed more interested in discussing the difficulties they faced on their way to educational leadership, and that's maybe why, as a group, they are more resilient," she said, adding that this is one theory that requires further study, something she'll have a chance to do this fall.
Denisova has accepted a position in the Educational Leadership and Policy doctoral program at the State University of New York (Albany). She has received a full tuition scholarship plus living expenses for all three years.