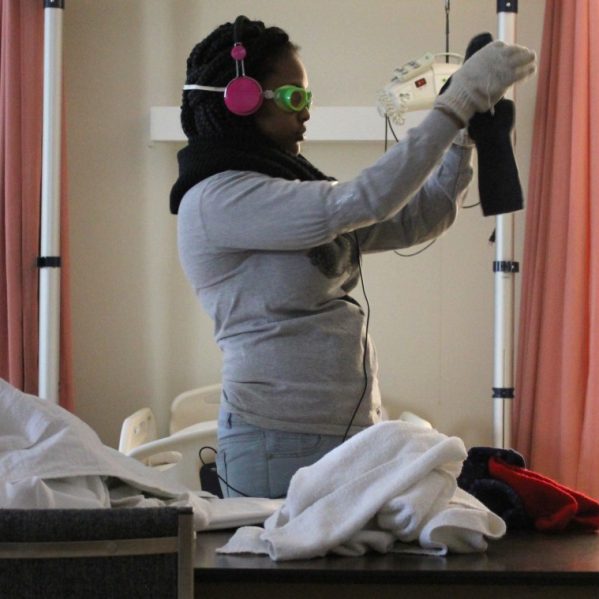 Understanding the pain and frustration of people suffering from illness can be difficult, but nursing students at the Williams Lake campus now know what it's like to live with dementia.
Nursing students recently participated in a virtual dementia tour, a real-life simulation activity that mimics the sights and sounds of someone living with dementia and other conditions often experienced by older adults. Nursing and health care students at TRU Williams Lake and TRU Regional Centres have been participating in the tour since 2013.
Nursing faculty prepared students for the tour by providing them with a multitude of sensory tools and giving them a list of everyday tasks to complete while having their senses bombarded with other stimulants.
Students wore distorted goggles, tape, gloves and headphones blaring various noises to alter their senses while trying to do everyday tasks like setting a table, folding clothes, writing a letter and drinking a glass of water. They were only dressed this way for 10 minutes, but for some it felt like an eternity.
According to nursing program coordinator Donna Bentham, past students have told her the tour changes how they care for clients and that it should be a requirement for anyone working with older adults.
The virtual dementia tour is an evidenced-based tool for building a better understanding of dementia. It is based on research conducted by P.K. Beville, M.S., who is a specialist in geriatrics. The program is hosted by Second Wind Dreams, an organization working to assist elders living in long-term care.