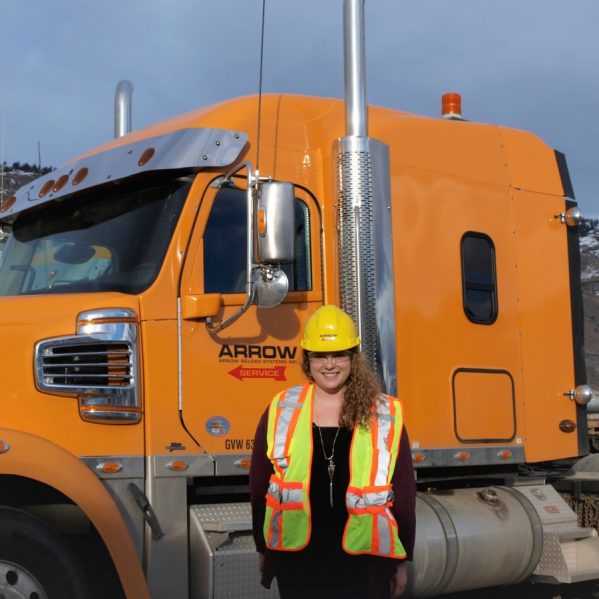 The job market can be an overwhelming place: a convoluted maze of choices rife with obstacles and dead ends.  If you are a student currently mapping out your career development pathway, do not miss the chance to gather expert opinions.  Plan for future employment at the TRU Job Fair, an interactive experience that attracts 50-60 employers and 2000 students.
The Career Education Department's mission is to feature companies currently offering part-time, full-time and summer employment. Volunteer positions are also available to students and alumni. The Job Fair is educational, interactive and inspirational; the benefits are bountiful. In a concentrated timeframe, participants will study current labour market trends, polish communication skills, practice networking abilities and discover new opportunities.
Larissa Pepper, Human Resources Coordinator at Arrow Transportation Services, is a recent TRU graduate. Though Larissa had consistent employment throughout her education, she attended the Job Fair yearly as a Student Union volunteer.  Larissa offered guidance and support to students while introducing them to possible employers. Now returning to the Job Fair as an Arrow representative, Larissa will focus on administrative, operational, and management components alongside David Elliott, Arrow's Recruitment Specialist, who will focus on the labour sector.
"An exciting element to the Job Fair is that you have the opportunity to learn about positions you may not have known existed from a variety of employers. For example, at Arrow, we offer truck driving, equipment operator, and general labourer positions across Canada and the US; however, at each location and in our corporate offices, there are also a number of operational, administrative and IT positions available for all levels," Larissa said.
Instead of staring at a sea of online job postings, a personal, face-to-face encounter with an employer offers a valuable experience. Ultimately, the interaction can be humanizing for both interviewer and interviewee. "Employers have the chance to meet the person behind the resume and applicants have the opportunity to connect with the person behind the application reviews process," Larissa said.
Larissa noted that participants have a unique opportunity to discover available options in their chosen fields; they can also gain insights regarding career preparedness. "You can learn about the application process and discover a variety of questions to ask.  Whatever learning outcome you're after, attending the Job Fair will help you in preparing for your career transition from post-secondary into the labour market." Amplify your occupational success rate with the "Maximizing your time at the Job Fair" workshop in the TRUSU Boardroom on February 27 from 3-4pm, February 28 from 12-1pm, or March 1 from 2- 3pm.
The TRU Job Fair will be in the Grand Hall at the Campus Activity Center on Thursday, March 2, from 10am-3pm.
For more information please visit the TRU Job Fair website or the Career Education Department.