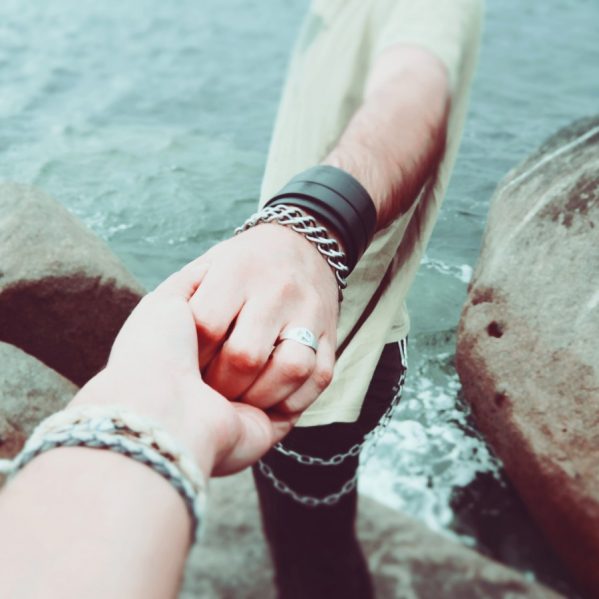 Valentine's Day is not just for sweethearts; whether it's a friend, co-worker, lab partner or study buddy, take a moment to tell someone that they matter. Check out the Wellness Centre's Appreciation Station on BMO Student Street, and make someone's day with a personalized Valentine.
Explore "The Five Love Languages" through a Wellness Seminar. "This is not just for romantic relationships, there is information that will help strengthen friendships too" Meaghan Hagerty, Wellness Coordinator said.  The workshop takes place in the Science Building, Room 203 from 12:30pm-1:30pm.
Feeling disconnected and searching for a genuine friendship connection? Join The Den and TRU Residence (Rez) for their fun semi-formal Speed Friending event. Hosted at The Den, the evening promises games and casual conversation on Valentine's Day from 7pm-10pm.
The TRUSU Equity Committee will commemorate Black History Month with a special Valentine's Day screening of the Oscar-nominated and award-winning film "Loving." The film is based on the true story about Mildred and Richard Loving, an interracial married couple living in segregated Virginia. Their relationship was the subject of scrutiny, outrage and resistance from not only the community but throughout the United States. Their fight went all the way to the US Supreme Court which eventually invalidated state laws banning interracial marriage and guaranteed marriage equality.  Celebrate Valentine's Day with an uplifting and emotional cinematic journey about the power of love. The event will begin at 6pm in the TRUSU Lecture Hall. All are welcome. Contact equity@trusu.ca for more information.
On Wednesday, February 15, the Wellness Centre will be featuring a Random Acts of Kindness Day—with fun challenges sprinkled throughout campus. Brighten up someone's day with a compliment, a smile, some assistance or a surprise—the possibilities are endless.
Thursday, February 16 is the fourth anniversary of the Therapy Dogs. Be sure to stop by BMO Student Street and celebrate the unconditional love of dogs and give the pups a little extra love in return.
Thursday is also about sexual health awareness; join Wellness for some Sexy Jeopardy, a game that focuses on STI education and consent. In regards to intimate relationships, concentrate on achieving a balance between physical, emotional and mental wellbeing.
HIV testing will also be available on Thursday from 9am-11am at the Medical Centre and from 11:30am-1:30pm in the Trades Building.
STI testing has never been easier or more confidential. With GetCheckedOnline, a service provided by BC Centre for Disease Control, it is as easy as 1-2-3: simply create an account, print the form and bring the paperwork to the lab. You also get your results online and only have to see a doctor if you require a prescription or further medical attention. Check out getcheckedonline.com and use the codeword Thompson.
Chocolates and flowers are lovely, but a clean bill of health is the greatest gift you can give yourself and your intimate partner.
For more information about the Wellness Centre please visit the website.