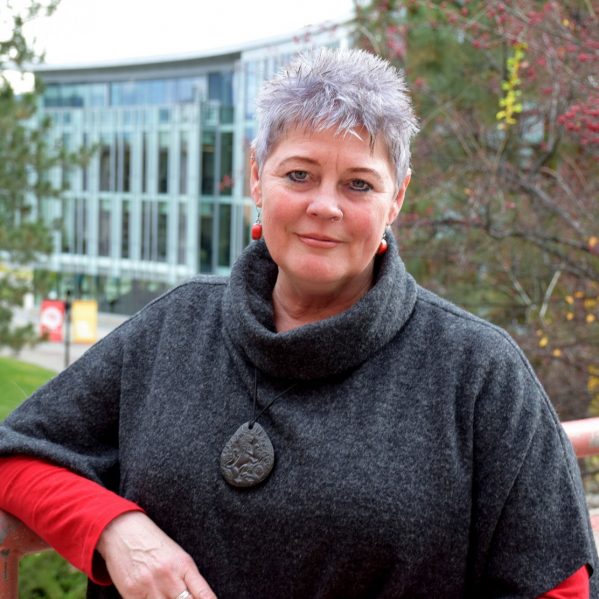 Service providers believe there's a correlation between housing and the health and well-being of people who are living with HIV, but to influence policy reform, they need solid community-based research.
Sociology instructor Vicki Nygaard is coordinating those research efforts in Kamloops as part of a provincewide initiative led by the Pacific Aids Network. The project, "Positive Living, Postive Homes" spans three geographic areas: Kamloops, Prince George and Metro Vancouver. Nygaard aims to interview those living with HIV in Kamloops and the surrounding areas of Chase, Merritt, Ashcroft and Barriere to determine how different housing situations impact the health and well-being of people living with HIV.
Kamloops was selected because of its connections to many rural areas which are often omitted from research, and also because Kamloops boasts many housing and health service options that could serve as models for other communities, Nygaard explained.
"When people are safely and securely housed they can take their medications. People living with HIV have enhanced nutritional requirements, so they require adequate cooking facilities," she said, noting that she expects housing stability has a significant and positive impact on health outcomes.
"HIV looks a lot different today than it used to. There are some unique questions that we can begin to ask around HIV and aging. Even if people are in suitable housing today, what do their prospects look like five years from now? For those who contracted HIV in the 80s and 90s, what does their retirement look like?"
The research involves interviewing both those living with HIV, as well as service providers and landlords.
"This isn't a study focused on one part of the population. We don't want to just speak with those who are housing insecure, but we want to find those people who are living with HIV and who are doing well. We want to find out what works," she said.
More information
Vicki Nygaard
vnygaard@tru.ca
 250-320-7184