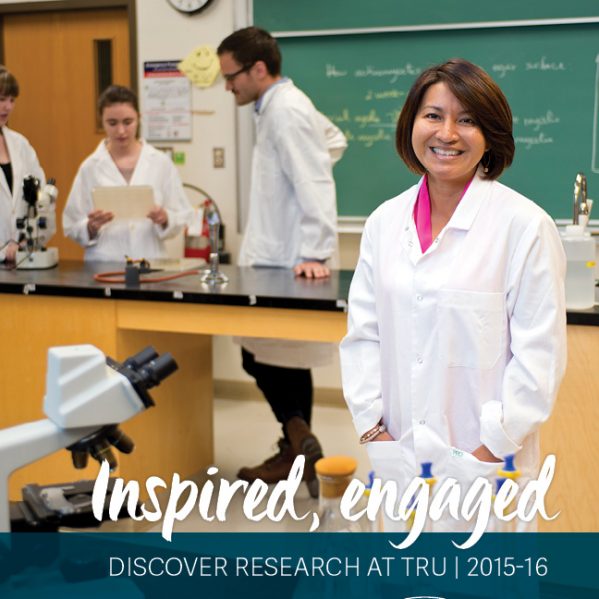 Inspired, Engaged is a celebration of the world-class research taking place at TRU.
The university's fourth annual report on research showcases the depth and diversity of research occurring across all faculties, and highlights faculty and student achievements, paying special attention to the growing contributions made by graduate and undergraduate students.
"I am impressed by this report," said TRU President and Vice-Chancellor Alan Shaver. "The people of Kamloops and region deserve access to a 'full-service' university which includes community-based teaching, research and service. This report illustrates the positive impact that TRU students, faculty and staff are having on research topics of importance to our community and the world."
Read Inspired, Engaged: Discover Research at TRU 2015-16
"We know that individual success breeds collective success, and with that in mind I am delighted to share with you this annual report, which provides a venue to showcase the world-class research that is being conducted right here, in our small but vibrant community-engaged university," said Dr. Will Garrett-Petts, Associate Vice President of Research and Graduate Studies.
For copies, please contact:
Research & Graduate Studies
research@tru.ca