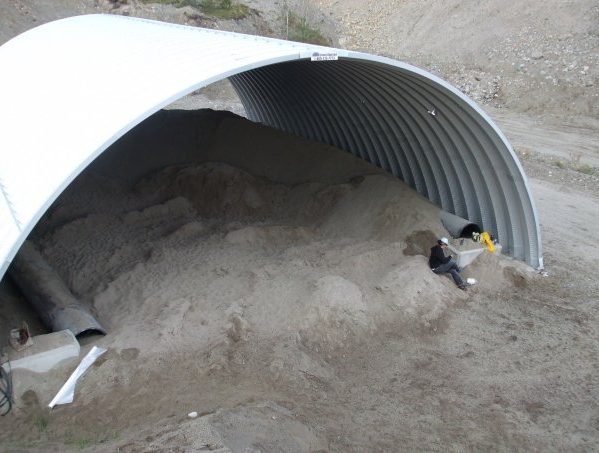 My name is Andrew Lamb and I'm currently on an eight-month work term as an Information Systems Co-op at Teck Resources, a mining company that operates mines throughout North and South America. Each of those mines have haul trucks, shovels, drills, fuel trucks, and tons of other mobile equipment operating day and night. All of those vehicles have a computer or two (or seven or more) and several sensors attached to them so that the equipment can be monitored, maintained, and made more efficient.
The team's roles are technologically based, and includes installing Windows on new computers, monitoring the network connections through each mine's Wi-Fi, travelling to different mines all over BC and throughout the continent, remotely working with the computers, and developing new applications to help keep track of information. This team of six people does all this and much more for every mine Teck owns. With that much work to do, there are a truckload of opportunities for students to learn.
My favorite part of the experience has been developing a monitoring tool for 5 of Teck's all-important shovels. I was asked to create an application that would monitor a program running on the computers of the shovels when they are in bad Wi-Fi conditions. I was allowed complete freedom in development – from the idea all the way to making sure it worked properly. I learned about networking, databases, writing in multiple programming languages, and working with a team to get help. I probably don't need to say it, but that experience was invaluable.
The Career Education Department made it easy to find this co-op position. They worked right beside me almost every day to help me create a stellar resume and connect me to many more interviews than I could find on my own. They saw my past work experience and thought I would stand a good chance of being accepted to work at Teck. They were right!
Don't miss out on doing co-op. You will gain real-world skills, experience, confidence, and contacts that aren't available in any classroom setting. It's a fun way to become more interested and engaged in what you are learning. If you're in school to increase your prominence in the job market, then co-op is your best choice for doing that.
For more information about the TRU Co-op program visit the website or call 250-371-5627.