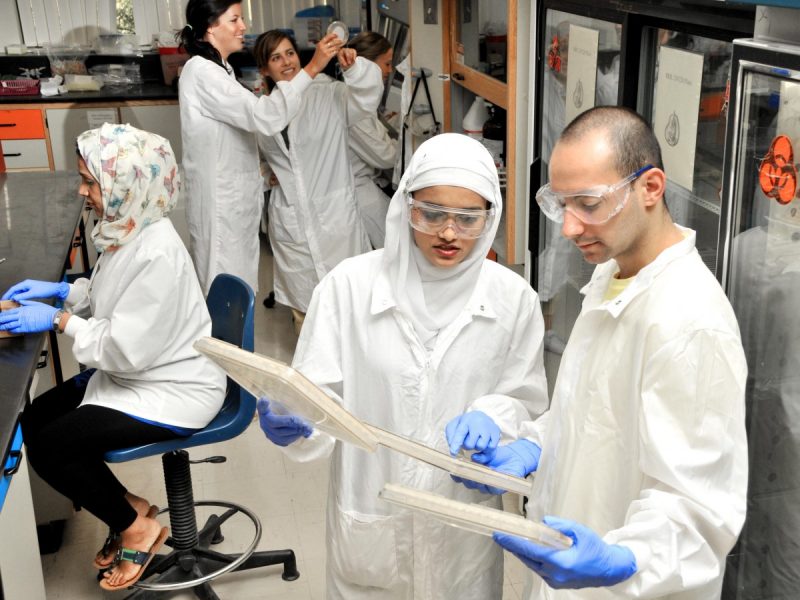 The Faculty of Science is gearing up for what could be its best Science and Technology Program Information Night ever.
The Nov. 24 event runs 7-8 p.m. on the third floor of old Old Main in room OM 3732.
Aimed at grades 10-12, their parents, teachers, and career counsellors, the night is a one-stop opportunity to learn more about the different sciences available at TRU and the opportunities each presents. Faculty and current students will also be on-hand to answer questions and share their experiences, tips and suggestions.
The biggest change this year is moving the event into an oversized classroom in an area of campus where law classes are typically held. In years previous, the night has been held in multiple rooms and in hallways of the science building.
Distributing information is one component of the night and the other is adding human faces to sciences.
"One of the things we want people to get from this is that the faculty is approachable—they're professional, but approachable—and a really fun group of people," said Janice Karpluk, the event's organizer and Faculty of Science staff member.
This year's schedule is essentially two parts, with the first being five-minute presentations from each area of science. Those will be followed by breakout areas in the room where faculty and students will be available for questions.
Can't make it? Watch the livestream.
The night will be an opportunity to learn more about
Bachelor of Science (B.Sc) with majors in chemistry, biology, physics, computing science, mathematics
Bachelor of Natural Resource Science (BNRS)
Respiratory Therapy
Bachelor of Health Science
Animal Health Technology diploma
Architectural and Engineering Technology
Computing Science diploma
Engineering transfer
Geology
Co-op options—Paid work experience
More information
Janice Karpluk
jkarpluk@tru.ca