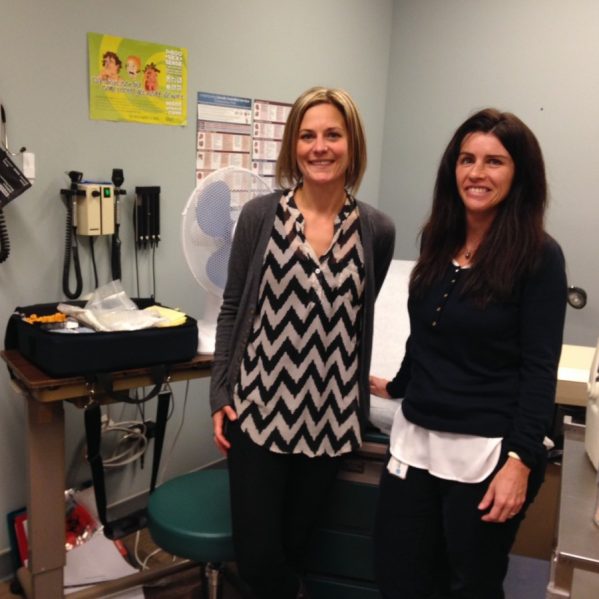 What does HIV testing look like? Jenna Ziegler, nurse with the Health Outreach Team at Interior Health, says it starts with a conversation.
"First, we chat about HIV and explain how it is transmitted." Jenna's intention is to educate, while easing your mind. "You don't have to give me full details of why you are requesting a test, but you certainly can."
The next step: discussing your options. What if the results are positive? Who is your support system? Jenna explains the post-diagnosis process: further testing, medication and disease management. HIV is a reportable disease, which is a necessity to "make sure we're providing optimal care to patients and measuring health outcomes."
Human Immunodeficiency Virus is a chronic—but manageable disease, which doesn't necessarily develop into AIDS. "HIV isn't a death sentence. With treatment, life expectancy will improve dramatically."
The key is awareness, prevention, regular testing and dealing with the diagnosis. "You don't want to pass it along to a loved one or go undiagnosed for an extended period, making it that much more difficult to manage. If ignored, HIV will cause significant damage," Jenna warns.
Treatment is accessible and affordable.  "Treatment is covered for people with the BC medical services plan. If they don't, some extended benefits will pay for it, and we help people problem solve around this."
"Times have changed; this isn't the 1980's" Jenna assures. No matter how much people know about the advancements in HIV management, HIV and AIDS is still shrouded in fear.   "The stigma is real, and it's a huge barrier for people to understanding the disease—and getting tested for it."
Testing guidelines recommend that individuals between the ages of 18-70 have an HIV test every five years. Those with a "higher burden of risk should be tested annually." What constitutes higher risk? A larger number of potential exposures exist for intravenous drug users, sex trade workers, or for those who engage in unprotected intercourse with a number of sexual partners, or for men who have sex with men. Generally, there aren't any symptoms—all the more reasons to get tested regularly.
"A medical diagnosis impacts more than our physical beings, as humans are social, spiritual beings." A diagnosis will certainly cause upheaval in your life, but as Jenna emphasizes, "human resiliency is a gift."
Following a diagnosis, the support from Interior Health doesn't end, "we walk with clients through the healthcare system, help them find the services they need."
"Every single person is very different in regards to the support and care they require, and we work with them on an individual basis", Jenna says. "We want people to live happy, healthy lives—and we'll help you get there."
HIV testing is available monthly, but Jenna and other Interior Health nurses do make appearances at special events, such as during the TRU Pride Parade and Sexual Health Week.
Jenna hopes to normalize HIV tests: "sure, it's not the favorite thing to do on campus—it's hard to compare with the cute Therapy dogs—but it's a necessary, essential part of good sexual practices."
HIV testing is confidential and available at the Health Clinic (OM 1462) on the last Thursday of every month. Appointments are preferred, but walk-ins are accepted.
For more information on STD and HIV testing call 250-828-5126.
Check in with Wellness at TRU.ca/Wellness
For more information, refer to these websites: