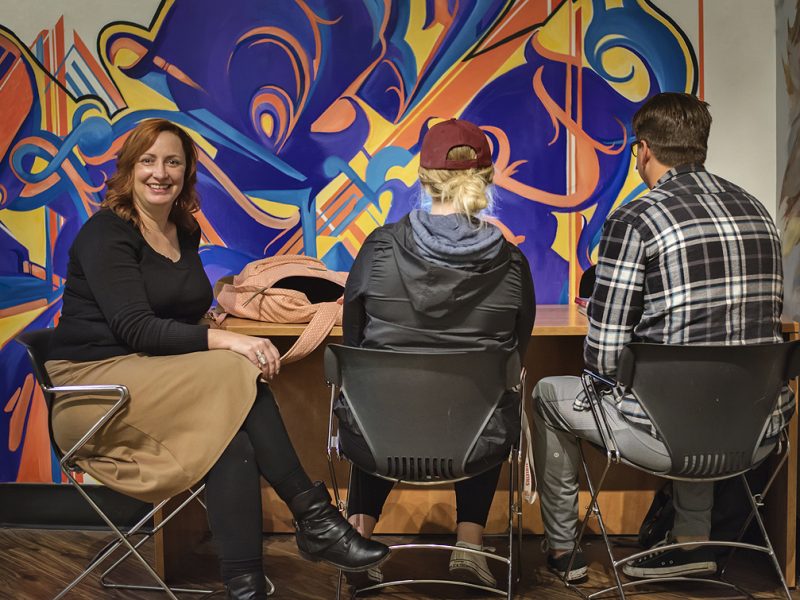 Campus life is a hive of activity, a cluster of classes, a flurry of unfamiliar faces.  It can be invigorating—or terrifying.  Friendships might feel hard to come by. Sure, there are clubs, groups, teams and events, but if you lack the confidence to join, it hinders your chances to meet new people and make meaningful connects.  You might catch yourself haunting the hallways like a ghost, feeling disconnected and far from home.
If you're accustomed to your tightly knit culture of family, homesickness can blindside and debilitate.  Coming straight from your parent's house can be a rude awakening (no, sadly, milk and toilet paper do not magically regenerate). Losing your sense of regulation for essential daily practices such as clean laundry, fresh groceries, consistent sleep patterns is hazardous; without nutrition, hygiene, organization and time management at the foundation, everything else tends to slide. Failing to master the art of "adulting" can make academic failure seem inevitable.
Feeling defeated and discouraged, giving up on your goals begins subtly:  showing up late for class, skipping days altogether, avoiding assignments, ceasing study efforts for exams. It might seem easier to avoid the responsibilities, the crowds, the teachers, but there are consequences that will heighten those nagging feelings of disconnectedness and social isolation. The less you go, the less you know.
It's okay to ask for help. Although, sometimes we don't recognize just how far gone we are and don't know how to reach out.  That's where Early Alert comes in. Pamela Fry, Learning Strategist, said the program is "designed to act as a safety net for first and second year students who are academically at risk."
Upon identifying those struggling with academic setbacks and emotional issues, Pamela directs students in "simple and gentle ways to the best resources."
Pamela has worked with staff and faculty who can refer students facing "mental stress, financial hardship, physical ailments and other obstacles to higher learning."
These issues will manifest in the student's behavior: "consistently tardy, poor attendance, low marks, inconsistent efforts in academic expectations, as well as constant isolation."
Pamela guides students towards social programming that suits them best. "Being welcomed by just one person can make a difference."
Upon the first point of contact Pamela's mission is to gain trust, build relationships, follow up and check in.  Whether it is legal aid, the writing or math centres or counselling services—there is a service available to support, and empower and enlighten a student at academic risk.
"The proximity of services makes it that much easier for a student to attend—and you can walk them there, chatting along the way," Pamela said.  "This campus is so special; services are within arm's length."
It is optional to seek support if it is recommended to you. Call (250) 828-5213 or email pfry@tru.ca to connect.