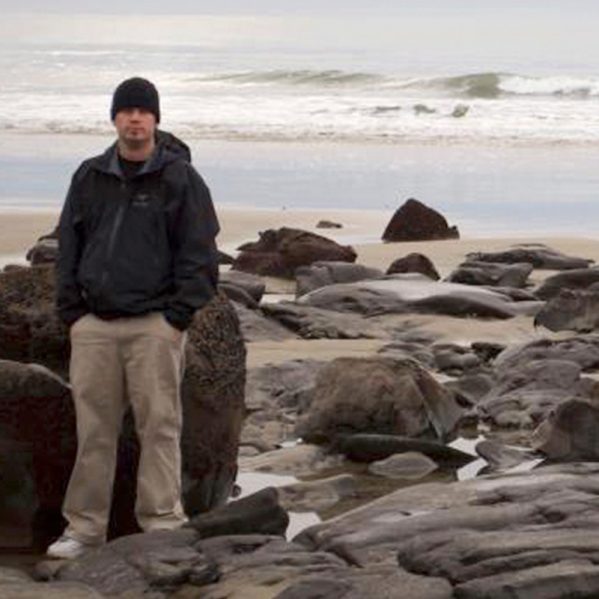 In the seven years spent teaching at-risk youth at the Opening Doors Program in Saskatoon, Brad Harasymchuk, Learning Strategist-Mentorship, dealt with some of the most marginalized students, many of whom struggled with addictions, gang involvement, justice issues and poverty.  Brad shifted the educational dynamic to suit that group. Collaborating with another teacher, Brad adjusted his teaching pedagogy without disregarding the mandated curriculum. "By flipping the discourse on the definition of 'empowerment'," Brad reflected, students experienced the dignity of learning, service and community.
Brad's work in Saskatoon shaped his academic focus—studying and critiquing the foundations of education.  Bolstered by a Rotary Ambassadorial Scholarship, Brad moved to Christchurch, New Zealand to pursue his Ph.D. Brad became a key player in developing The Emerging Leaders' Development Programme (ELDP). The successful student-led program has grown rapidly over its five-year life span.
Following the deadly 2011 Christchurch earthquakes, Brad had many conversations with University of Canterbury students about the magnitude of selfless service. Student volunteer initiatives arose from the devastation, with organizations such as the Student Volunteer Army (SVA) gathering over 10,000 individuals to shovel liquefaction, rebuild housing, and provide support where needed.  The droves of student volunteers were a bright light in a dark time in the Canterbury region.
Quick to deflect credit, Brad refered to himself as "a small piece of the puzzle" in regards to the ELDP. His contributions, in addition to the development of the Peer Mentoring Model, made essential imprints of the volunteering culture at The University of Canterbury. "Community should be at the foundation of education, with students understanding and utilizing their ability to participate in the improvements within our university, city, country and throughout the world," Brad remarked.
Brad now facilitates training and provides logistical support to the multitude of TRU mentorship programs. He also handles the Global Competency and Leadership in Environmental Sustainability certificate programs, which provides a well-rounded experience that reaches beyond the scholastic realms, in which students accrue points, reflect on their services, and create a portfolio that highlights and summarizes their personal growth. In addition, Brad oversees the Neil Russell Student Leadership Award- which allows faculty and staff to nominate exemplary TRU students that have made positive contributions to the university and their community.
For more information, contact Brad Harasymchuk at bharasymchuk@tru.ca or 250-371-5996