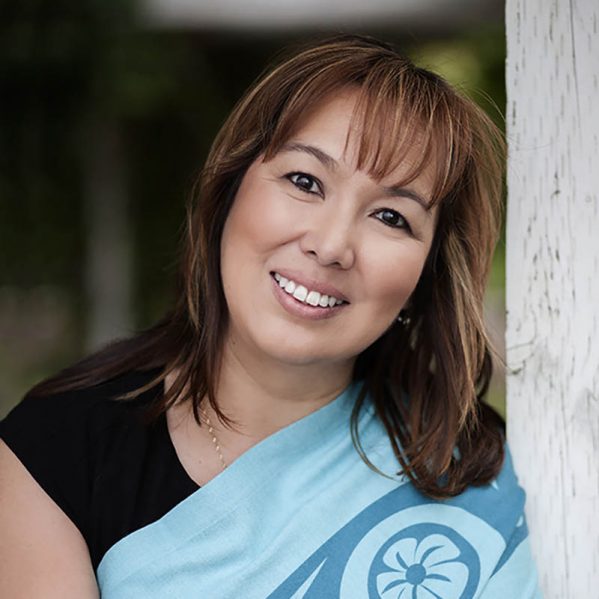 Alumna, career mentor and leader amongst her peers, it's no wonder Francyne Joe has been named the interim president of the Native Women's Association of Canada (NWAC)—a prestigious role that will have her move cross-country to Ottawa as the representative of Indigenous women nationally and globally.
"It's a lot of responsibility, but I am looking forward to the challenge," said Joe.
"The role is very time-consuming and requires many meetings across Canada and internationally. My kids are young adults now which allows me to pursue the opportunity."
The School of Business and Administration (SoBE) alumna and human resources professional has come into the role at a pivotal time, just weeks after the launch of a national inquiry into Canada's missing and murdered Indigenous women and girls.
"The National Inquiry into Missing and Murdered Indigenous Women and Girls is high priority for NWAC as is the UN Declaration of Rights for Indigenous Peoples (UNDRIP)," said Joe. "It's important to make sure the family of the victims feel supported and heard."
She says the greatest challenge is being taken seriously by the federal government as an organization deserving to sit at the consultation and negotiation table along with the Assembly of First Nations (AFN), Inuit Tapiriit Kanatami (ITK) and Métis National Council (MNC) and lobby for the core operating funds necessary to continue to do advocacy and research for Indigenous women's issues.
Joe hails from the Lower Nicola Indian Band and spent a lot of time on campus as both a student and a career mentor. She said her time at TRU, sitting on student council and organizing events such as the Human Resources Management Association Conference helped shape how she approaches business today.
"The international students I met while studying HR really helped educate me on the similar issues that were impacting them and their families abroad," she said.
Joe stepped down from her position as the president of the BC Native Women's Association and will remain in the interim role until a president is elected to a three-year term at NWAC's annual general assembly next year.