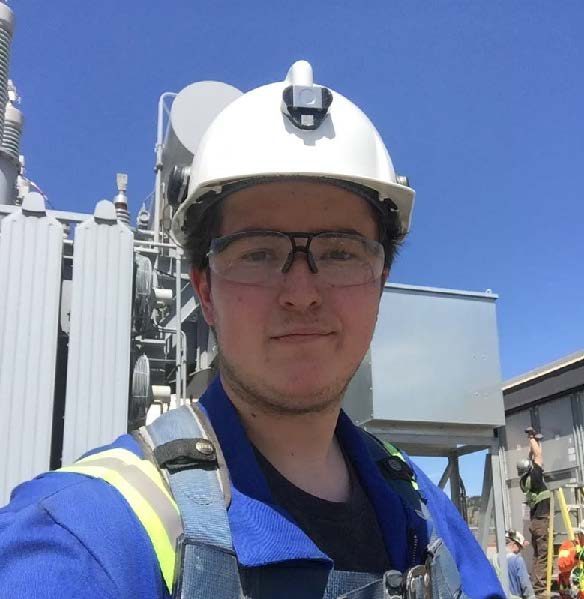 Kael Kristjanson, Engineering Transfer student.
Maintenance Summer Student, New Gold, New Afton Mine
As part of my four-month work term, I have been on the Projects Team in the Maintenance Department. My job requires assisting the Projects team with their ongoing assignments, drawing updates on AutoCAD while also writing summary reports, memos and readings out in the field. I've also coordinated my own project–the installation of ground fault protection for our motor control center located in the mill. I was in charge of all the preparations, which included making the electrical wiring schematics, schedule, equipment and materials lists.
My favorite part about the job is the mix between office and field work. The best way to learn is by reading the electrical design of different equipment, research how it operates and then go out in the field to actually locate the equipment to further my understanding. I love the working atmosphere; everyone here is very serious about their job, but the work atmosphere is very laid back.
The Career Education Department helped after I found the job through the Symplicity database. It was meant for a summer student, but they allowed me, with the help of my supervisor, to turn my position into an official Co-op because of the work that I completed there.
The Co-op program, overall, is an amazing experience and really helps your resume.  Working at New Gold has helped my career immensely with the exposure to so many new contacts and work experience. If you ever have the opportunity to be involved with Co-op, I would highly recommend it.
For more information about the TRU Co-op program visit the website or call 250-371-5627.