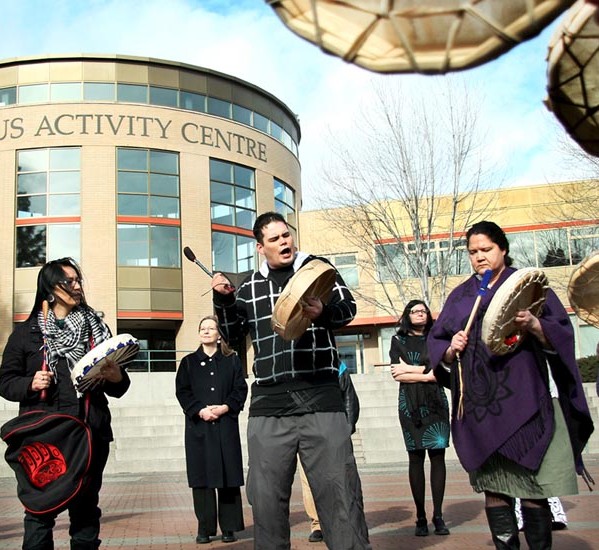 A variety of Aboriginal initiatives at TRU received a vote of confidence this week from the BC government in the way of on-going funding.
TRU will receive $214,000 through the Ministry of Advanced Education's Aboriginal Service Plan (ASP), with the money going towards initiatives such as Aboriginal mentoring, Elders-in-residence and Aboriginal Awareness Week in March.
"Currently, our 2,400 Aboriginal students benefit from the Aboriginal Service Plan activities which are designed to provide the best student support systems, cultural events, community partnerships, and strategic initiatives, all while honouring and respecting the traditional values of our Aboriginal students and community," said TRU Executive Director of Aboriginal Education Paul Michel.
More Aboriginal initiatives at TRU
ASP is part of the Aboriginal Post-Secondary Education Training Policy and Framework and Action Plan. Since the plan was launched in 2012, TRU has received $1.3 million of the $20 million distributed around the province to public post-secondary institutions.
ASP assists with increasing access to post-secondary education and training for Aboriginal learners. It also strengthens partnerships between public post-secondary institutions and Aboriginal communities.
Kamloops-North Thompson MLA Terry Lake said: "Thompson Rivers University provides Aboriginal students with the training and education that regional employers are looking for. Aboriginal Service Plan funding will help the university continue to provide the support Aboriginal students need to ensure they are successful in these in-demand areas of education and training."
Media contact
Contact Media Relations
marcom@tru.ca