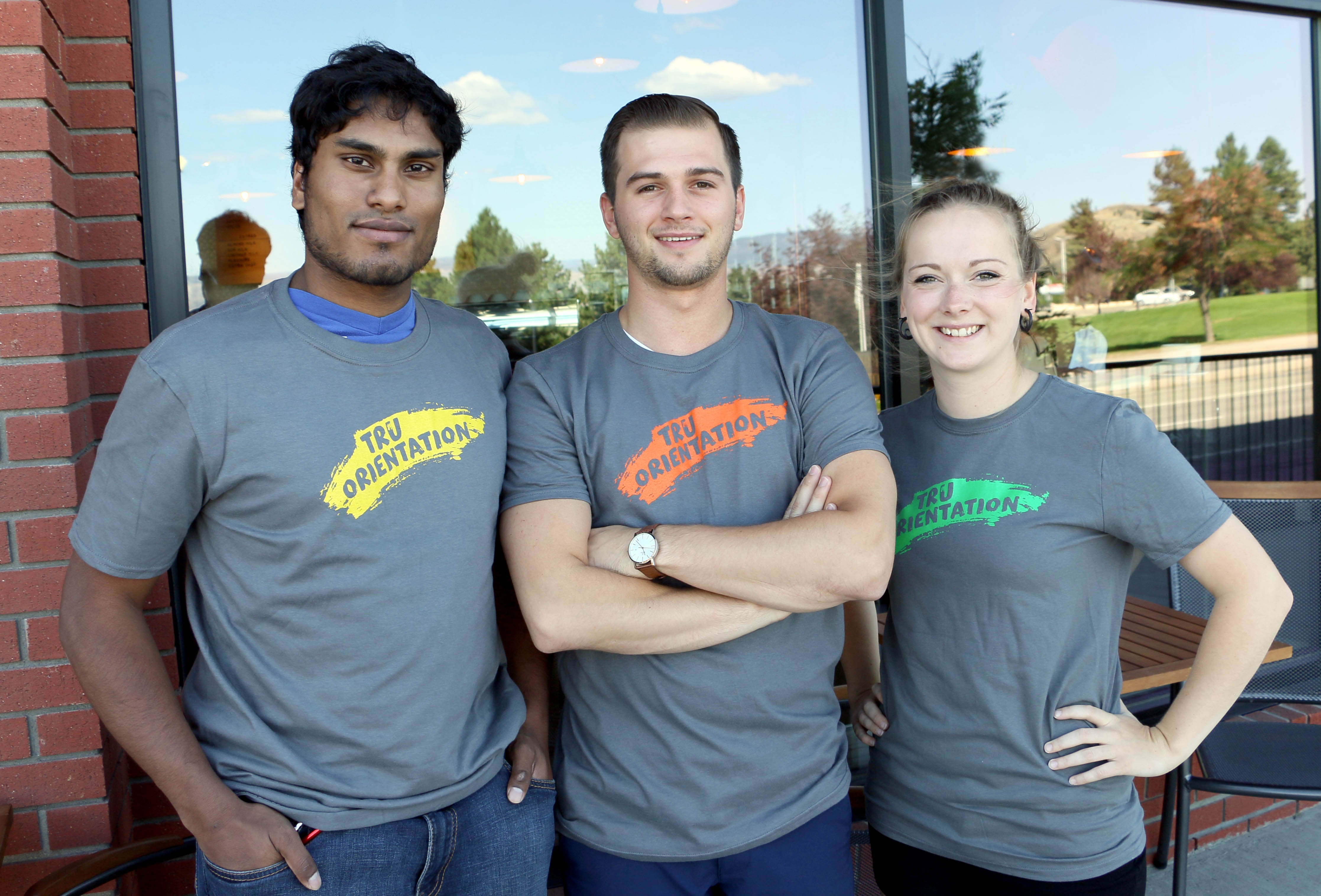 It almost seems like yesterday that Krystine Lucas was among the nervous and excited attending TRU Orientation day for new students.
Fast forward a few years and the outgoing and confident Bachelor of Arts student is on the other side as co-emcee for the Sept. 6 event, which organizers are anticipating will attract more than 1,500 participants. The packed day runs 9 a.m. to 3 p.m. and starts with small groups and ends with a barbecue and activities at the Campus Commons.
"The day was very positive and upbeat," said Lucas, who wrapped up her theatre major this spring and is now working towards completing her minor in English requirements. "When I think back on my experience, my first year was the most fun because you get to meet people and make new friends. The first-years are starting new chapters in their lives, so it's going to be exciting talking to them and getting them excited for this new point in their lives."
Sharing the microphone with her is Joe Bunn, also a BA student who graduated from the theatre program in the spring and is now working towards completing his elective requirements.
"Orientation is a great way to interact and meet with all the people in your year because those are the people you're going to interact with the most," said Bunn. "And if you're in the same program, you're going to become closer and that comfort makes it easier for you to adapt and branch out into other areas."
The more than 1,500 students will be new to TRU and be a mix of those just out of high school, international students, those transferring here, in master's programs and those who have been out of school for a few years.
Julie Taylor is coordinating TRU Orientation and said there are two significant changes this year. One is a mix-and-mingle for masters programs and the other is flipping the formal part of the schedule. Instead of starting big and going small, students start in small groups, then attend open houses in their areas of study before gathering with everyone else in the Tournament Capital Centre for the pep rally, convocation and formal introduction to TRU from campus dignitaries.
Sekúsen't is orientation for Aboriginal students
"With this new format, we are hoping to alleviate the intimidation that students might feel being in a large group at the start," said Taylor.
Lucas and Bunn are excited for the opportunity to work the microphone and play their part in making all newcomers feel welcome, just as many did for them those few year ago.
"The emcees were really good and I enjoyed myself," said Bunn. "I thought they really made everyone feel welcome and they made me want to stay here. They made me feel that I had made the right choice to be here."