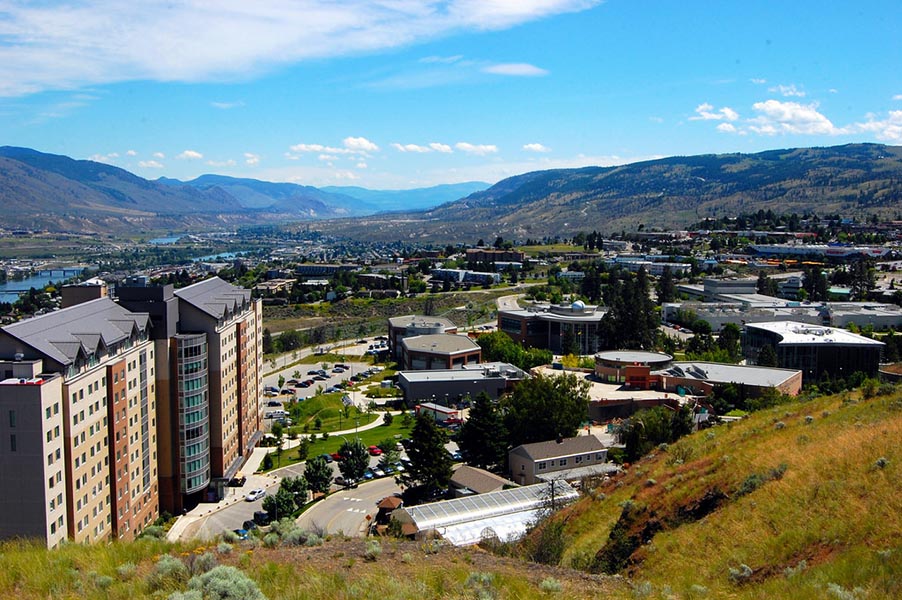 Thompson Rivers University has become the third institution in BC to be approved as a Candidate for Accreditation at the associate, baccalaureate and master's degree levels by the Northwest Commission on Colleges and Universities (NWCCU).
Capilano University and Simon Fraser University attained accreditation in 2012 and 2015, respectively.
With its status of initial candidacy, TRU now has five years to complete various reporting requirements and address the recommendations made by the evaluation committee following their onsite visit in April 2016.
Applause for Aboriginal efforts, intercultural understanding, environmental sustainability
The NWCCU's review team commended the university for its efforts to embed Aboriginal ways of knowing across the curriculum, its commitment to fostering intercultural understanding, and its commitment to environmental sustainability.
Recommendations
The Commission highlighted two recommendations regarding general education, learning outcomes and assessment.
"There has been great work in all the TRU faculties, schools, departments, and divisions thus far," said Christine Bovis-Cnossen, TRU Provost and VP Academic. "Ultimately the NWCCU accreditation process will allow TRU to receive an independent assessment of the institution as a whole, not just individual programs, disciplines or departments."
TRU will host onsite visits again in fall 2017 and spring 2019 as part of evaluating its progress towards accreditation. It may apply for initial accreditation status at any time within the next five years.