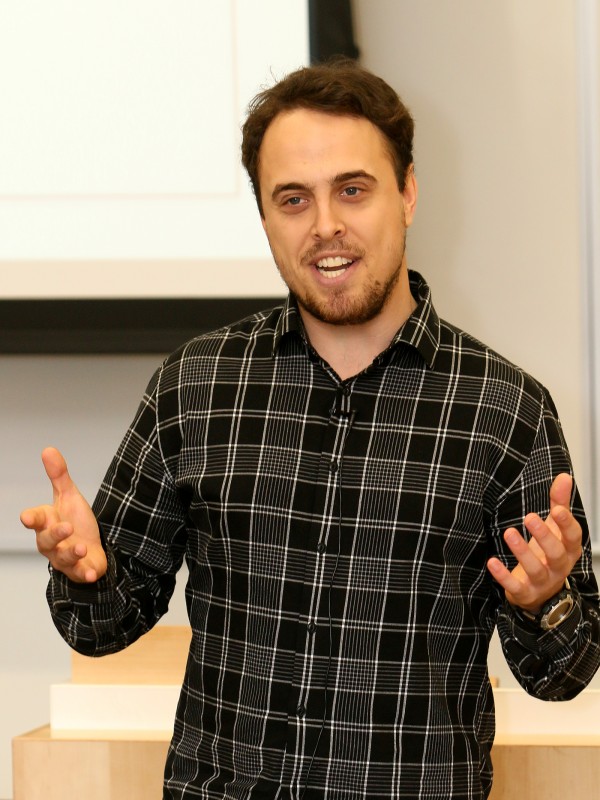 The TRU community is encouraged to tune in to the livestream broadcast, of the Western Canadian 3MT competition taking place this afternoon.
The event begins promptly at 2 p.m., and is being held at UBC's Okanagan Campus in Kelowna. There are 15 students from across Western Canada presenting, including TRU Master of Science in Environmental Science student Jared Maida who will deliver his presentation, Dealing with Disturbance: How do rattlesnakes cope with change.
Read: And the 2016 3MT winner is …
Following the event, viewers will be able to enter a People's Choice vote online. Voting will open after the final presentation, and will remain open for 20 minutes. The award will be determined through in-person and online votes.
Judges for the UBC-O event include Marion Barschel, producer with CBC Daybreak, Honourable D. Ross Fitzpatrick, former Senator and Member of the Order of Canada, Neetu Garcha, announcer and producer with Global Okanagan News, and Paul Mitchel, Q.C, a lawyer with Pushor Mitchell LLP.
The Top 3 finalists from the regional competition will go on to participate in the National 3MT, hosted by the Canadian Association of Graduate Studies. The national competition is a virtual one, with judges determining the winner based on videos recorded during the regional competitions.
The 3MT was developed by the University of Queensland in 2008, and was designed to challenge thesis-based graduate students to present their research in three minutes to a non-specialist audience. The Western Canadian 3MT is sponsored by the Western Canadian Deans of Graduate Studies.