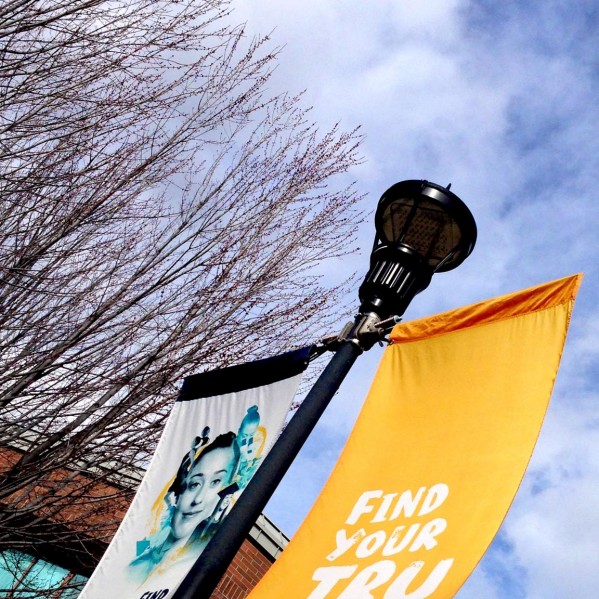 Four new projects have been given the green light in the latest round of funding through TRU's Sustainability Grant Fund (SGF).
Paid for through the Office of Environment and Sustainability, three projects revolve around lighting and reducing electricity use. The other builds on TRU's commitment to foster Aboriginal understanding and culture on campus.
"The proposals the SGF review committee received were well written and of the highest quality," said Jim Gudjonson, TRU's director of environment and sustainability. "It was obvious the proponents put in a lot of effort. It will be exciting to watch their great ideas turn into reality and contribute to a more sustainable TRU."
Each academic year $100,000 is available and submissions are open to students, faculty and staff. Proposals must:
improve the university's operational environmental performance
foster sustainability literacy and campus community engagement
advance applied research
demonstrate the viability of sustainability technologies
Proposals must also be in line with TRU's major planning documents: the Campus Master Plan, Strategic Priorities, Academic Plan, and the Campus Sustainability Action Plan.
Entries include an original video, preferably 90 to 120 seconds in duration, posted to YouTube.
The projects
A Bright Idea
Submitted by faculty members Travis Hatt and Robin Nichol
New LED Par lighting instruments for the performing arts department's Actors Workshop Theatre use a fraction of the electricity of older lights, do not burn as hot and do not require expensive replacement bulbs.
Students benefit by learning about the newest technology in theatrical lighting.
Solar Compass
Submitted by faculty member Dr. Michael Mehta
A solar photovoltaic path/road in front of the Arts and Education building will be embedded into the existing decorative compass and will showcase, in a highly visible location, a new and innovative technology.
The main benefit is to promote educational opportunities showcasing novel and transformative solar energy options. It will use existing infrastructure for environmental benefit and advance applied research through partnerships.
Solar Street Lamps
Submitted by students Chace Barber, Tavis Knox and Eric Little
Solar panels will be installed on walkway lamp posts in high traffic areas around campus.
The energy produced during daylight hours will offset the energy required by the lights, with the anticipated surplus feeding the grid rather than using batteries for storage.
Sweat Lodge
Submitted by student Jordan Robinson
The sweat lodge will be built on the campus and connect younger and older generations spiritually and culturally through teaching, prayer and purification, as well as helping to implement familial and social cohesion and sustainable practices.
These techniques have been used traditionally by many Aboriginal communities in Canada for thousands of years.
Contact
James Gordon
Programs and Research Coordinator, Environment and Sustainability
Thompson Rivers University
250-852-7153
jgordon@tru.ca