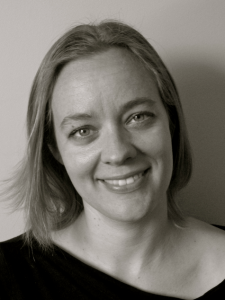 The Justice and Corporate Accountability Project (JCAP), co-founded by TRU Law faculty member Charis Kamphuis in 2011, was one of four social justice groups who intervened successfully in an international environmental case at the Supreme Court of Canada in support of an indigenous community from Ecuador's Lago Agrio region.
In the case of Chevron Corp. v Yaiguaje, the Supreme Court of Canada (SCC) recently ruled in favour of a group of plaintiffs representing 30,000 indigenous Ecuadorian villagers. In a judgement on Sept. 4, the SCC held that the Canadian courts must take jurisdiction over the plaintiffs' action requesting the enforcement of an Ecuadorean court judgment.
After two decades of litigation in Ecuador and the US, in 2013 the plaintiffs obtained a judgement from the highest court in Ecuador, ordering Chevron to pay billions in damages for massive environmental pollution in the Lago Agrio region. The plaintiffs have come before Canadian courts because Chevron has no assets in Ecuador. The SCC decision will allow the plaintiffs to attempt to enforce the Ecuadorian judgement against Chevron Canada, one of Chevron's numerous subsidiary companies.
Kamphuis has been engaging TRU law students in JCAP projects since she arrived at TRU in 2014. JCAP offers law students the opportunity to engage in community-based experiential learning, legal work and research, in support of JCAP's mandate to offer pro bono legal support to mining-affected communities in Canada and abroad, in a framework of community self-determination. To date more than ten TRU law students have contributed to projects that support communities in British Columbia, Guatemala, Peru and Kenya.
More information
Charis Kamphuis
ckamphuis@tru.ca