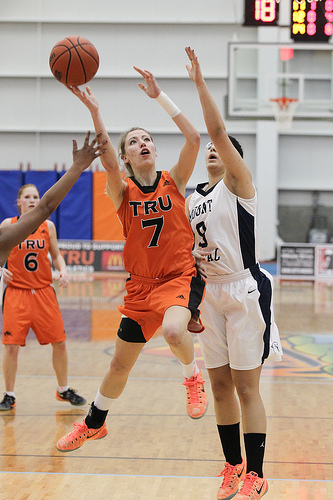 Team Canada will have two WolfPack representatives during the under-19 world women's basketball championships later this month in Russia.
Emma Piggin, a five-foot-eight guard from Kamloops, joins WolfPack head coach Scott Reeves on the national team. Reeves will serve as one of two assistant coaches.
Piggin is the first WolfPack women's basketball player to make a national team.
The 16-team tournament runs July 18-26 in Chekhov, and features four groups of four teams. Canada is in Group C and in the round robin will play Mali (July 18), France (19), and Belgium (21). The defending champion United States is in Group B with China, Egypt, and Spain.
As a tuneup, Canada begins an exhibition tournament this weekend in Spain and will face the host team (July 12), United States (13), and Australia (14).