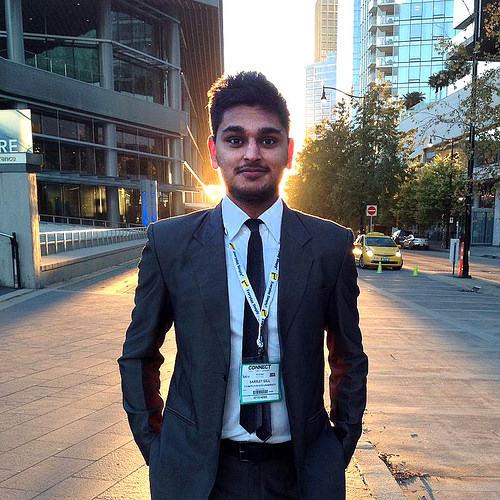 ---
Employee retention — it's a phrase often heard within the tourism industry, and a concern Bachelor of Tourism Management student Sarbjit Gill decided to investigate through his successful Undergraduate Research Experience Award Program (UREAP) project.
---
"(The UREAP project) benefited me tremendously. I am an asset to my firm now because I know how to conduct research. I bring this to the table and have created a niche for myself." — Sarbjit Gill, Tourism Graduate & UREAP recipient
---
The idea was to acknowledge the tethers binding employees to a place in order to better understand what brought them to the resort and why they stay. An audit of employee experiences was conducted and recommendations on how to retain employees longer were made to stakeholder groups. Gill worked under the supervision of tourism faculty member Dr. John Hull.
The project, Understanding Employees' Sense of Place at a Snow-Sport Resort and its Role in Serving a Competitive Advantage for Retention of the Staff: The Case of Sun Peaks Resort, is especially timely due to the strain tourism operators are poised to feel over the next several years. Read More…