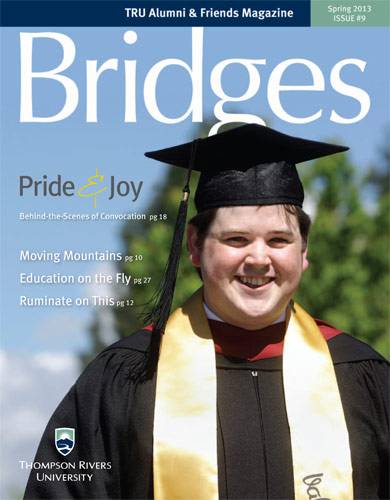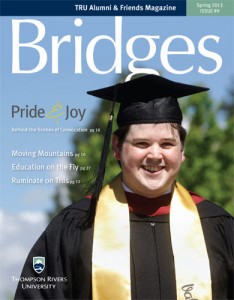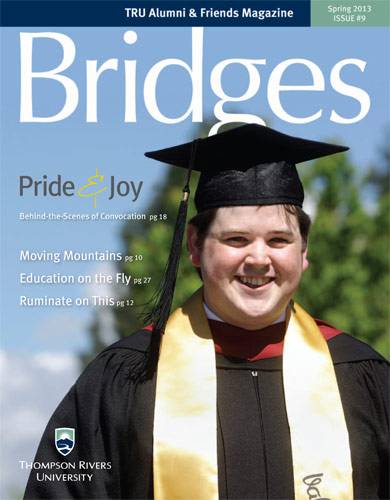 In this issue of Bridges Magazine:
We showcase student determination and achievement (Moving, page 10, Swiss Hypothesis, page 15, and Coming Back, page 24).
We explore how TRU is taking the lead in innovative partnerships with the community, expanding research opportunities for undergraduate students, responding to industry needs, and fostering interdisciplinary collaboration (Ruminate, page 12, New Face, page 16 and Heads Together, page 17).
We learn how an industry leader, our Adventure Guide program celebrates a milestone and looks to the future (20 Years, page 4).
We see how we're setting an example of the power of new perspectives to enrich learning, on campus (Read Into It, page 6 and Tiny Tots, page 11), in the region (Global Insights, page 8) and internationally (Around the World, page 11).
Finally, we take a behind-the-scenes look at the staff and faculty making Convocation happen and showing their pride (Pride and Joy, page 18), and reveal the legacy of two campus fixtures (Interior Settings, page 22 and Man With the Plan, page 35).