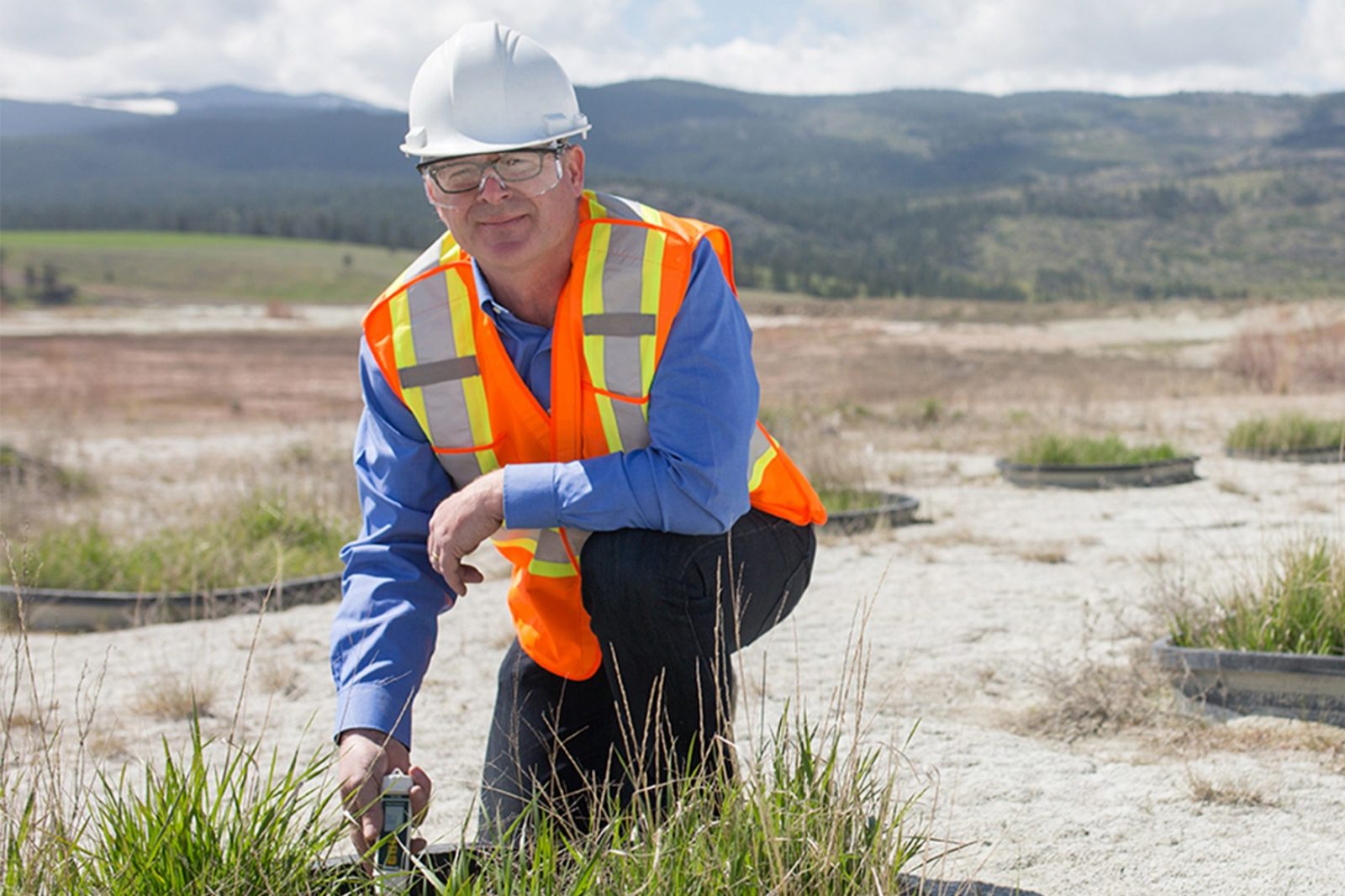 This story first appeared in the spring 2019 edition of Bridges Magazine: The Sustainability Issue. Bridges is the official publication of TRU alumni and friends, and can be read online in its entirety at tru.ca/bridges.
The Canadian economy depends on resource extraction. The way ecosystems recover from resource extraction depends on people like Dr. Lauchlan Fraser and his team of researchers.
Fraser is TRU's first Natural Sciences and Engineering Research Council Industrial Research Chair (IRC) in Ecosystem Reclamation. This federal investment of more than $2.5 million creates a research hub for ecosystem recovery and environmental sustainability at TRU, one that supports the development of reclamation technologies, tools and protocols that can be exported globally. The establishment of an IRC at TRU—announced in August 2018—provides project funding for trainees and new researchers to study soil amendments, biodiversity and climate change in the context of ecosystem reclamation.
"We will advance and enhance research currently taking place to find ways to increase the speed with which we can restore disturbed ecosystems," Fraser explained. "We'll be moving into new research areas, pushing forward and expanding the envelope of our understanding."
This research ties into TRU's strategic priorities to ensure the environmental sustainability of the region. Bringing this prestigious appointment to TRU required significant and long-term support from community and industry partners, including Metro Vancouver, New Gold New Afton mine, Teck Highland Valley Copper mine, Genome BC, the Real Estate Foundation of BC, Arrow Transportation, Geoscience BC, Kinder Morgan Canada and the BC Cattlemen's Association.
"Environmental disturbance occurs naturally, and is also an outcome of natural resource development. Our research aims to understand the ecosystems of the BC Interior so that we can quickly and properly restore them to fully functioning and sustainable ecosystems following a disturbance," Fraser said.
Reclamation solutions will be developed in consultation with local Indigenous communities, incorporating their interests and using native plant species to restore traditional land use.