This story was first published in Bridges magazine to celebrate TRU's 50th anniversary. Read the 50th celebration issue at tru.ca/Bridges."
"If you enjoy what you do, if you are interested in what you do, I really think that's the best situation."

Stan Lee
He started in his childhood reading about Walt Disney's cheapskate tycoon, Uncle Scrooge McDuck. Then he discovered heroic worlds created in DC Comics, which, with Shazam! No. 1, began a lifetime accumulating more than 10,000 issues.
The Marvel universe not only sparked a young Jeff McLaughlin's imagination, it challenged him with long words new to his vocabulary, it illustrated in full colour the consequences of right and wrong, and it demonstrated how everyone can belong somewhere.
And while most people eventually leave the toys and mementos of childhood behind them, the innovative thinking Thompson Rivers University (TRU) philosophy professor incorporated them into his career, using them to make learning about deeper ideas more understandable to his students.
"Although pop culture is something that we often see as light and fluffy, you really see how centrally important it is for lots of people. I always have tried to find ways for people to have an easier time getting into philosophy and I aim to make it non-threatening while stressing the fact that we are, or need to be, philosophical," he says.
Introducing comic books to academia is something McLaughlin has done since he was a student himself.
"They entered my academic life in my first year of university. I was taking an Introduction to Philosophy class and at one point we were discussing such things as ethics and jurisprudence. I submitted my term paper on an Uncanny X-Men comic book that had just come out called the Dark Phoenix Saga," he recalls.
"Luck's a revolving door, you just need to know when it's your time to walk through."

Stan Lee
In 1993, McLaughlin was 29, fresh out of the University of Alberta with a graduate student instructor of the year award and a thirst for teaching. He found two options: six months in the Okanagan or one year at what was then University College of the Cariboo (UCC).
"A year is better than six months, so I took this one," he says.
As someone who likes to think of new ways to approach teaching, McLaughlin found unique ways to grab his students' attention—and not just with comics.
"After the year was finished, I received lots of accolades from people in Arts at the time and even the vice-president had noticed my work teaching using text-based simulations on the Internet – this was before the world wide web, when there were only a handful of people in the nation doing this."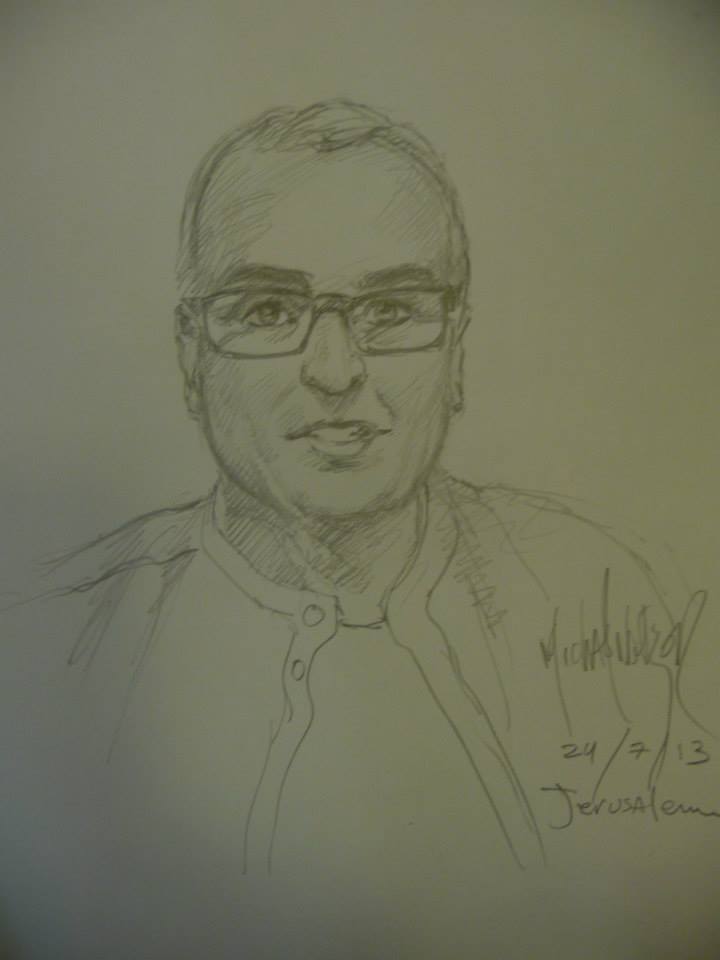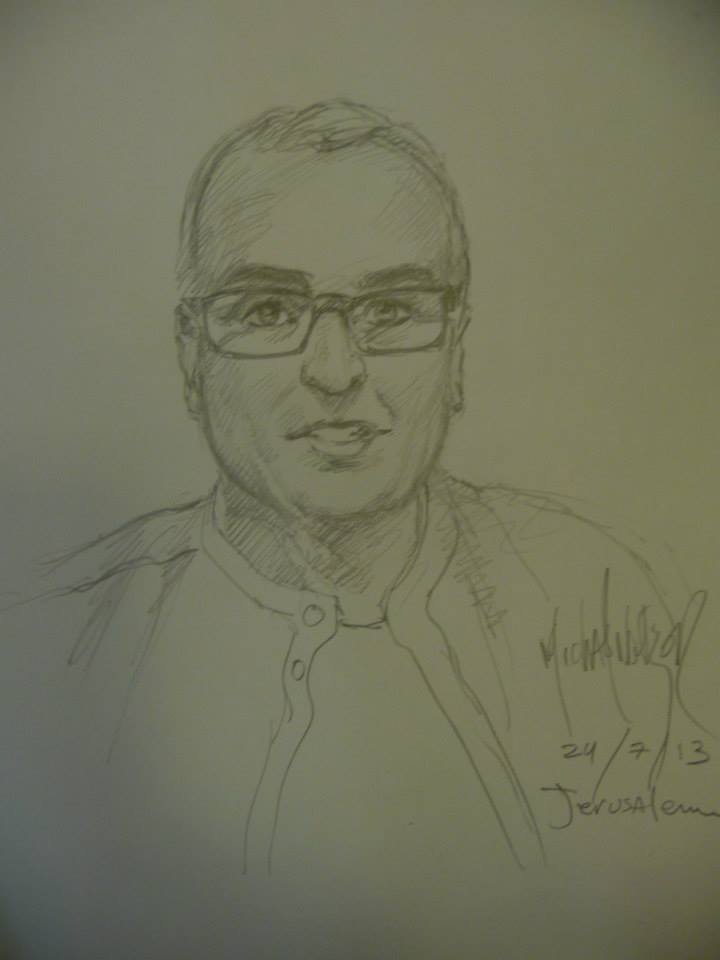 Backed by academic colleagues, McLaughlin was asked to be part of an instructional support group for faculty and students, and UCC began winning international awards for its leadership in distance education.
Despite his enthusiasm for early adoption of technology, not that all of his students — or all of his colleagues — shared his appreciation for computers.
"I remember when I was teaching cyberphilosophy and some of my students complained that they had to learn how to use a computer to do some of the assignments. I don't mean learn how to program, I mean learn how to use a computer — how to turn it on, how the mouse works, etc.," he says.
"And later, it was faculty complaining about having new technology in their classroom getting in the way of the overhead projector."
McLaughlin, however, found computers were useful — for work, and for more personal purposes.
"This was during the time that my getting engaged made national news because it was to someone I had met online — no one had really done it before in Canada. People made so many jokes about it and family and friends back in Winnipeg would call me and tell me that they read about it in the paper and could I find them someone online to date. I should have started a business."
One year became decades, UCC became TRU and McLaughlin became a well-established professor of philosophy. He still uses comics to make concepts more relatable for his students.
He developed a Philosophy and Popular Culture course that looks at comics, movies and other media, and brings in people he has met through his comic connections.
"Since I knew so many people in various areas of the entertainment world, I'd have the actual creators Skype in and talk about their work that we were studying. So that first time I started off with Dave Gibbons who is the artist of The Watchmen, Michael Uslan who is the producer of all the Batman movies (including the Joker) and Philip Pullman who wrote His Dark Materials all join us and interact with my class.
"We've had some great, thoughtful, discussions in class because people were so dedicated to whatever it was that they'd love and it's also a great way to bond over common interests," he says. "As well, these creators enjoyed being able to talk about their work at such a high level of conversation."
"I feel that if you're able to entertain people, you're doing a good thing."

Stan Lee
In 2005, when UCC officially became Thompson Rivers University, McLaughlin met the man who had been such an influence in his life and his teaching: Stan Lee. They crossed paths after McLaughlin edited a book, Comics as Philosophy. The publisher asked him about doing a book on Lee and his meeting with the Marvel Comics legend led to a lasting friendship.
Lee, who died in Nov. 2018 at age 95, once said he was embarrassed because he was just a comic-book writer, while other people were building bridges or becoming doctors.
"Then I began to realize: entertainment is one of the most important things in people's lives. Without it, they might go off the deep end. I feel that if you're able to entertain people, you're doing a good thing," he said.
McLaughlin has taught his students even something that is meant to entertain can provide more meaning — even those comics that Lee once found embarrassing.
"They can't tell a perfect story – nothing can, but they can open a door," he says.
"And just as I hope what I teach in my classroom will give students the desire to open that door a bit more and be curious about whatever they might find on the other side, comic books have always given us the opportunity to do the same. Even though the vast majority never intended to do more than just entertain us."