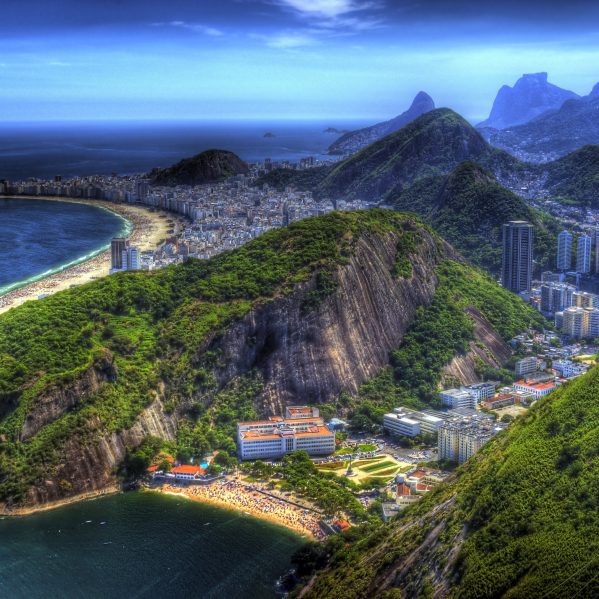 The opening ceremonies for the 2016 Rio Olympic Summer Games get underway tomorrow, but the road to Rio has been a bumpy one.
Is Rio de Janeiro ready for the Olympics? How will this Olympics stack up to past years? What are some of the economic impacts that could arise? Here in the tournament capital of Canada, Kamloops residents know a thing or two about the challenges of hosting major sporting events.
TRU faculty experts in sport, law, economics, psychology, volunteerism, Olympic legacy and tourism are ready to weigh in on what's to come.
Campus experts list:
Dr. Ryan Gauthier, Faculty of Law
• Governance of international sport organizations
(Dr. Gauthier's PhD research examined the accountability of the International Olympic Committee for human rights violations caused by the organization of the Games.)
Read more on Dr. Gauthier's take on Rio 
Listen to Dr. Gauthier discuss human rights in Rio, CBC Daybreak Kamloops, Thursday, August 4
More information:
rgauthier@tru.ca
778-471-8459
Jon Heshka, Faculty of Law
• Sports law
• Negligence in contact sports
• Technological doping in sport
• Ambush marketing
More information:
jheshka@tru.ca
778-471-8369
Dr. Courtney Mason, Faculty of Tourism (Canada Research Chair)
• Health and sport history/sociology
• Historical perspectives on the Olympic Games
• Sporting institutions and mega-events
More information:
cmason@tru.ca
250-828-5446
Anne Terwiel, Faculty of Tourism
• Athlete satisfaction and volunteer training at mega-events
• High performance sport at the masters' level – contribution to overall quality of life
• Sport tourism
• Volunteer management and Olympic legacy
More information:
aterwiel@tru.ca
250-852-2402
Peter Soberlak, Faculty of Education and Social Work
• High-performance sport
• Sport psychology
More information:
psoberlak@tru.ca
250-828-5281
Dr. Laura Lamb, School of Business and Economics
• Community economic development
• Public finance and applied microeconomics
• Public finance/public policy
• Behavioural economics and the non-profit sector
More information:
llamb@tru.ca
250.852.6277