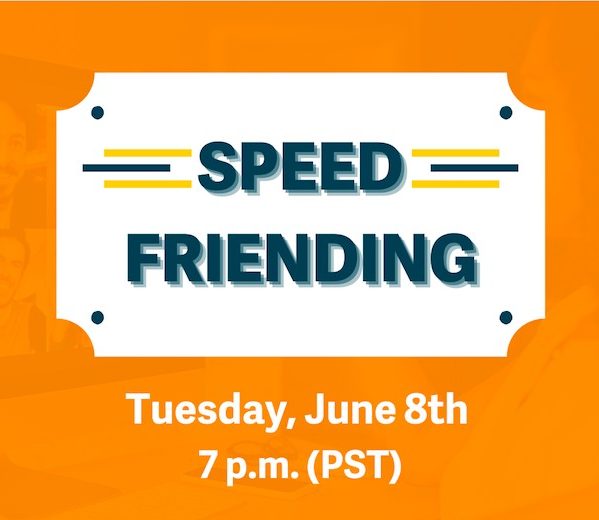 A virtual campus can make it hard to meet new people, but not impossible!
Join us Tuesday June 8 at 7 p.m. PST for Speed Friending.
Participants will be randomly assigned to small groups of three to five people for 10-15 minutes and will get to know each other using our conversation prompts, games or their own questions, before they are assigned to a new group.
Register today to reserve your spot and be entered to win prizes.
Further details and a BlueJeans link will be sent out to registrants closer to the day of the event.
Happy friending!